Do you regularly get buried under a mountain of traditional, paper documentation? The era of paper is long gone. Nowadays, modern companies choose to create and manage digital documents. They are easier to create, store and protect than documents in traditional, paper form. Read our article to learn why your veterinary clinic should implement document digitization.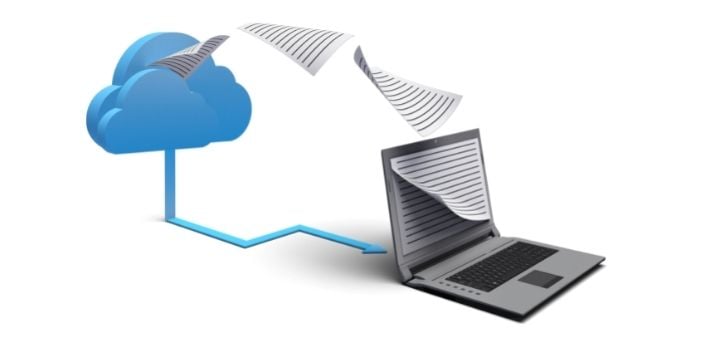 The unforgettable smell of newly produced paper, the sound of flipping pages… All of this is nice when you're reading a book. When it comes to running a company and managing veterinary clinic documentation, you should select more practical methods of managing business and medical documents. It is time to consider creating digital documents instead of producing more paper forms that will gather dust while lying in your archives.
Digital documents - what are they?
A digital document is an alternative to well-known, traditional paper documents. It is simply a document that has no physical form but was created in a digital business system as an electronic file. Using digital documentation has many benefits:
it is easier to distribute – you can send it to the client, co-workers, or third parties without printing it (for example via email),
it increases document security – such documents can be stored in electronic form, and you can create backups, so they won't get lost or destroyed,
it boosts collaboration – electronic documentation can be shared and it can be worked on by multiple people at the same time.
Apart from these advantages of using electronic documents, digitization also allows you to make your veterinary clinic more eco-friendly.
Document digitization for veterinary practice
You can make the transition from paper to digital documentation by going through a document digitization process. If you created paper documents before, they can be transformed into electronic ones and added to your digital archives. This will help you secure your existing documentation of any type (medical documentation, employee and third-party contracts, etc.) and switch smoothly to the modern way of creating and managing business documentation.
Digital document solutions
There are various business systems that you can adopt in order to take advantage of the digital documentation approach, but which one should you choose? Document digitization is often one of the stages of the bigger process that is called a digital transformation. The goal is to increase the maturity and flexibility of the organization by providing it with better solutions, reliable business models, and technological tools of the highest quality.
Consider replacing your old, inefficient veterinary management software with our powerful, new generation Provet Cloud system for veterinary practices. This cloud-based solution for veterinary clinic management allows you, among other things, to create electronic forms and store digital documents.
Digital document management in Provet Cloud solution
Particular features of our veterinary software will make digital document management in your company much easier than before. We can offer you multiple useful functionalities.
Creating digital forms
Provet Cloud enables you to create your own digital consent forms. You only need to prepare it according to your unique business needs and requirements and then generate it. Your pet patients' owners can easily fill them in on their mobile devices. Both your employees and clients can sign digital documents with e-signature.
Electronic document storage
You will never run out of space required for storing your documents. The cloud gives you flexibility and allows you to increase the capacity of your storage whenever you need to. Your digital documents will be safe. You can also digitize documents that you originally received in paper form.
Sharing digital documentation
Good veterinary software can significantly improve document circulation in your company. Provet Cloud also enables smooth integration with other, external systems (for example with laboratories or other clinics), which simplifies the exchange of electronic documents and improves collaboration.
Should you make use of document digitization services in your veterinary clinic?
The only answer is 'yes". Creating electronic copies of your existing veterinary practice documentation will help you keep it safe and share it with clients and third parties if needed. Adopting advanced, cloud-based veterinary software will enable you to manage your documentation more efficiently and smarter in the future.
Contact us to learn more about our solutions.