Leveraging new technologies in the veterinary business serves both the clinic and the patients. What can you gain by investing in modern veterinary practice management software and using an electronic medical records system? Read our article to learn more about the benefits of online document circulation in your practice.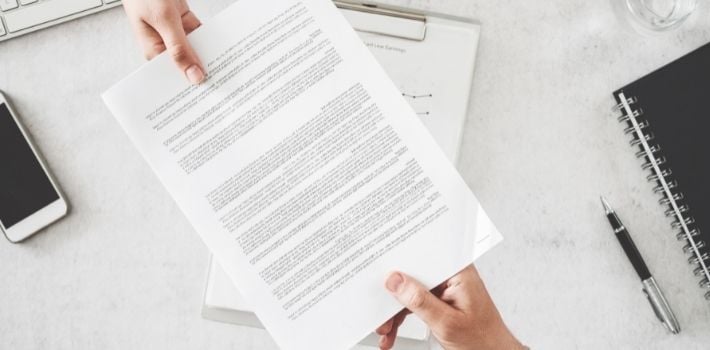 A veterinary clinic storing documents in traditional, paper form? It seems almost impossible to maintain the medical records of all the patients, not to mention staff contracts and invoices from third parties. What are the main reasons why most veterinarians and their patients' owners prefer online document circulation?
Should you invest in an online document circulation system?
A proper, easy-to-use veterinary practice management software can do wonders for your company. It is crucial to keep your documents in order, no matter what kind of business you run, but it is especially important for veterinary clinics which require the customers' trust. Without it, reaching your business goals could be difficult.
With a good system for managing your documents, you will be able to easily create custom digital consent forms and other patient documentation. Such electronic documents can be sent automatically to patients, laboratories, or other experts for consultation. All consent forms or contracts can be signed with an electronic signature, which significantly reduces the time needed for completing some tasks.
Remember, that online document circulation saves your time and thus allows you not only to help more patients but also improves the overall efficiency and quality of your veterinary clinic services.
Advantages of online document circulation from the veterinary clinic's perspective
Using electronic medical records systems enables you to work smarter. Here are some of the most important benefits of online document circulation:
Improved efficiency and collaboration

— handing paper documents from one person to another can be annoying, and it takes time for one person to read the file and share it with other specialists. With an online document circulation system, you need only a few clicks to transfer important data to another person, or you can simply read the file at the same time on your respective computers. This solution improves communication among your staff.



Reduced costs

— printing tons of documents every day costs money, but that is the smallest expense related to staying faithful to traditional document management methods. Storing it in the archives is another matter. With online document circulation, you do not need special, dedicated archives. Everything is stored in digital form.



Improved security

— keeping all those documents safe from robbery or destruction can be difficult if you keep them in an archive. A simple fire or flood can ruin all the paper documents in your veterinary clinic. It would be much easier to store all contracts, invoices, and medical records safely in digital form and use backups and cybersecurity solutions.
Why is an online document circulation good for the veterinary clinic's clients as well?
The right software and veterinary tools affect the overall efficiency of the veterinary practice. Even though they may not realize that animals and their owners also benefit from online document circulation, the quality of the services improves due to better communication within the veterinary clinic.
After implementing Provet Cloud veterinary management system, you can offer a mobile application to your customers. With this application, clients gain access to the most important information about their pets. Based on medical information created by a veterinarian, a system can send an e-mail or text reminder about an appointment or necessary treatment dose.
Quick access to all medical records and other documents allows veterinarians and other clinic employees to work faster. This means that patients are received on time and can be diagnosed and treated right away without delays. It is partially due to the online document circulation that makes creating and sharing the patient's documents and medical records much faster than without a modern, electronic medical records system.

How to move from paper documentation into a digital document management system?
With an intuitive veterinary practice management system, it will take you only a moment to learn how to use it. Before you choose one, however, you should carefully consider what features you need. Provet Cloud software for veterinary clinics can help you with more than just organizing your documents. We will be happy to tell you more about our product and advise you on useful functionalities that may help you improve your business. Feel free to contact us if you want to try storing documents in a digital form.