Are you wondering if the right time has come to switch from a traditional approach to business documents management to paperless solutions? Efficient document circulation is very important for companies such as veterinary clinics. Your veterinary staff needs constant access to the medical records of patients. There can be no delays in sending documentation to those who require it to perform veterinary procedures. How can you improve document circulation management?
Nowadays, investing in the right online document management system seems a reasonable thing to do - companies all over the world are going through digital transformation. They are not only trying to make their services more accessible but also looking for ways to improve efficiency and competitiveness. Better document circulation within the company will help you to work smarter. Learn about the advantages of implementing a proper online document management system in your organization.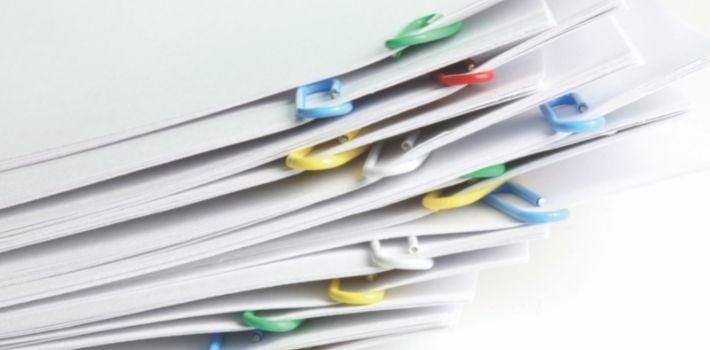 Disadvantages of a paper document management system
Before you will spend your money on a new IT program for your company, you surely want to know why you should consider such a solution. You probably think: "OK. Many organizations went through digital transformation and now keep their documentation in the digital form, but at the same time, numerous companies still print and store paper documents. Why is this modern approach better?". We are happy to explain why keeping paper documents in times of online document management systems is rather unreasonable.
Limited storage space
You have to deal with various types of documentation while running a veterinary clinic. Invoices, patient medical history, documents of your employees, copies of contracts concluded with third parties - those are just a few types of documents that you have to keep stored safely and in order. Each country has regulations on how long a company should store a particular piece of documentation - if you would like to have paper versions of business documents, you will need a big archive.
Paper documents are prone to damage
First, if you have a paper document, it is quite easy for an unauthorized person to gain access to it and read sensitive information of the patient or employee. Even if you secure your archive, a document can be simply accessed when you leave it for a moment on the desk or during transportation, for example as a result of a post office mistake. Secondly, paper documents can be easily lost or destroyed, you could spill coffee on them, they will not resist fire or other natural disasters - you do not want to lose essential business information, do you?
Difficult to edit and collaborate
Making modifications on a paper document requires rewriting and printing on another piece of paper. You do not have any access to the history of editing (a view of the original document) unless you keep the original document. Collaborating on paper documents with other employees or third parties is extremely difficult - multiple copies need to be made, and it is not easy to discuss the changes with other interested parties.
The right online document management system can solve these and other problems quite easily. Several veterinary software features can significantly improve document circulation within the company.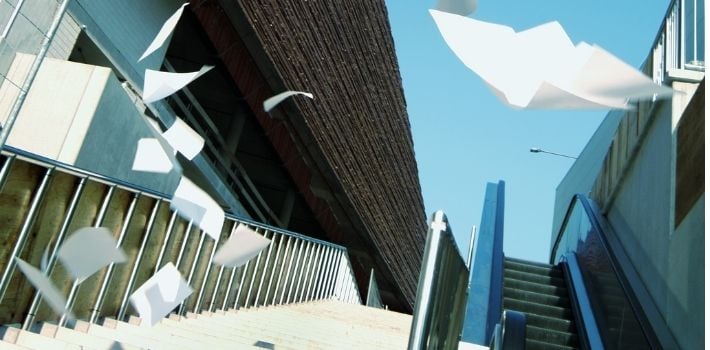 Security of digital documentation
Good veterinary software not only allows you to create and store your patients' documentation fast and easily with e-forms and e-signatures but also includes tools for generating invoices and supports the integration of accounting software. All your data is stored safely in a centralized data warehouse and you can visualize them with tools such as PowerBI and Tableau. Your patients' history is secured in digital form from any danger that could affect a paper document as well as from various cyber threats.
Cloud-based veterinary software for improved collaboration
Having applications working in the cloud allows your employees to work anytime and anywhere. What does that mean? You can share various documents, and authorize experts from third parties to access them. After you grant access to some group of persons, you can all modify documents at the same time, discuss in the comment sections or add suggestions for the author.
Better access to the patients' medical records for customers
If you decide to manage documents online, you will be able to send all necessary information to your patients' owners in an e-mail or through a dedicated mobile application. It will reduce the need for phone contact and save time for both your clients and your employees.
Those were just a few examples of how implementing an online document management system could improve document circulation in your company and thus positively affect communication in your veterinary clinic. Do not hesitate to contact us if you want to learn more.