"Provet Cloud is the easiest system to understand and to work with. From day one, it's been a pleasure."

Lillehammer Dyreklinikk is the oldest veterinary clinic in Lillehammer, Norway, and includes a satellite location in nearby Gausdal. Owned by Gisle Eritsvær, DVM, and managed by his wife Ida, the practice was faced with the needs to migrate away from a practice management system that was being retired. After a smooth transition to Provet Cloud, they are saving time and delivering more convenience to their clients.


Gisle Eritsvær, DVM and owner of Lillehammer Dyreklinikk, and his wife Ida, who manages the practice, weren't necessarily looking to switch practice management systems.
When they learned that their software provider, Nordhealth, was planning to discontinue support for their current system, Vetserve, they felt some hesitation at first.
"We have changed systems before," says Gisle, who has owned Lillehammer Dyreklinikk since 2009. "So we know it's quite a big job to change."
But even though they were mostly satisfied with Vetserve – especially with the excellent customer service they received from their account manager Knut Olav Lunden – Gisle admits that "in the end there were some performance issues that started to show up."
Soon they would learn that Nordhealth's preferred solution, Provet Cloud, offers even more time-saving tools and convenience for their clients – and that it would be the easiest software switch they'd ever made.


"The implementation team was excellent."
Converting to Provet Cloud began with maintaining the same great partnership that Gisle and Ida already enjoyed with their Nordhealth account manager. "We've always had a very open and trusting relationship, able to provide feedback and solve any issues."
Over a six-week period, Provet Cloud's implementation team worked closely with the Lillehammer Dyreklinikk staff to make sure their integrations were working as needed and that they became comfortable using their new system's essential features. Gisle says, "They were so patient with us, and always with a smile. They just knew everything and fit perfectly with our staff."
Gisle even admits that his staff are better experts at Provet Cloud than he is. "My colleagues are our super users, and they have done a great job teaching me how to use it well."
Data migration from Vetserve to Provet Cloud also "worked very well," he says. Although the process did require some manual work, like updating some of the practice's pricing packages and removing old ones, ultimately it was beneficial. "It gave us an opportunity for a fresh start and to clean up an old mess [with our data]."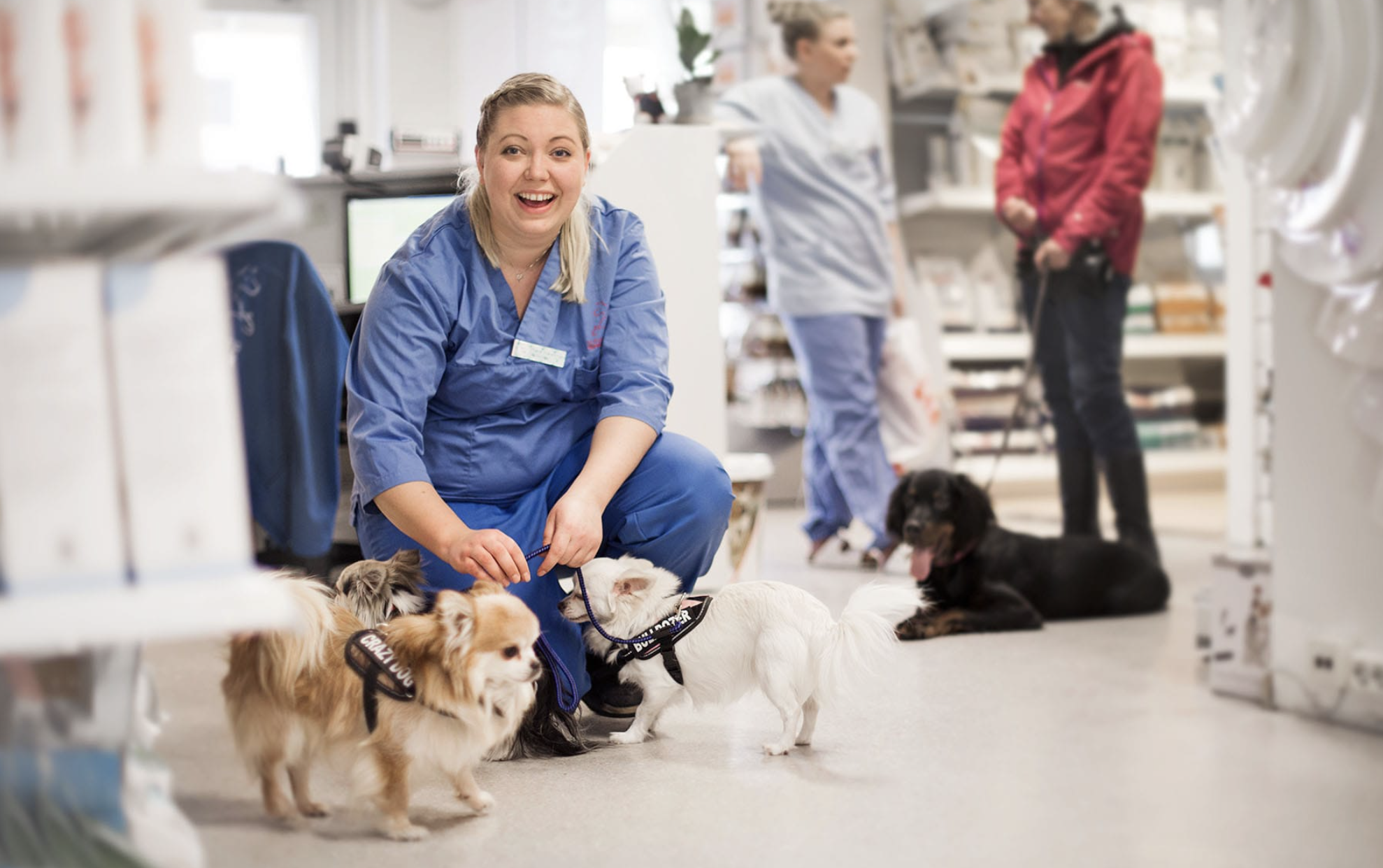 "Provet Cloud is the best system we've used."
After only a week, Gisle and Ida were singing Provet Cloud's praises. Ida puts it simply: "It just makes sense."
They both agree that it's easier to navigate from the consultation page to the billing and invoicing section, and the dashboard provides an excellent overview of patient information. "And it's faster than Vetserve," Gisle says.
The flow of internal and external labs is working as expected, and Gisle saves several minutes every day by simply sending a text message – rather than making a phone call – to share positive results with each client.
Clients are loving the ability to book appointments themselves online, and they've come to rely on automated reminders via text message. Gisle says, "Online booking is saving us huge amounts of time."
As with any software switch, Gisle and Ida encountered a few obstacles in their first few weeks using the new system, but they have been impressed with Provet Cloud's responsiveness and willingness to resolve any issues.
And how does their 15-member staff feel about the change? Gisle laughs, "There is no complaining, and to me that's the best feedback! They seem satisfied and happy."


"Technology shouldn't stand in the way – it should cooperate with me. And Provet Cloud is doing exactly that."
Gisle's advice to other practices in Norway that have used Vetserve and are considering switching to Provet Cloud: "Just do it. The implementation team will help you through the process, from start to finish and beyond."
He adds, "We're not computer people – we care for animals. So in my eyes, a practice software should just work, should be simple to use, and Provet Cloud delivers good quality every day."