All companies are trying to keep up to date, often by implementing new technologies and IT solutions. Veterinary business is also changing, mainly because customers expect the quality of services to be improved as the time goes on. There is a big challenge ahead for all types of veterinary clinics (both small, medium, and large, as well as specialized ones) — they need to find a way to become modern and more eco-friendly than before.
Many veterinary clinics have been inspired by the revolution taking place in healthcare — telemedicine, mobile applications, and remote services are being slowly introduced also in the veterinary industry, although it will take a while before it becomes a standard. Leveraging new software for veterinary clinics can help you make your business more modern as well and at the same time, you'll be able to promote your clinic as environmentally friendly.
To be eco and to have eco-business partners
There are many methods of running an eco-business. Some companies choose to actively support specific activities or organizations that take care of environmental protection. Others decide to make business partners among other eco companies and become more eco themselves. But what does that mean?
There are multiple ways to make your company environmentally friendly. For some, being eco can even mean using IoT and smart devices to reduce electricity usage in the office. For example, you can:
buy your software only from green computing companies,

order products to your clinic from factories that make effort to reduce water usage during the production process,

hire a cleaning company that uses detergents that do not pollute water and ground.
All this makes you more eco, as you are aware of how your business affects the environment, and try to reduce your negative influence.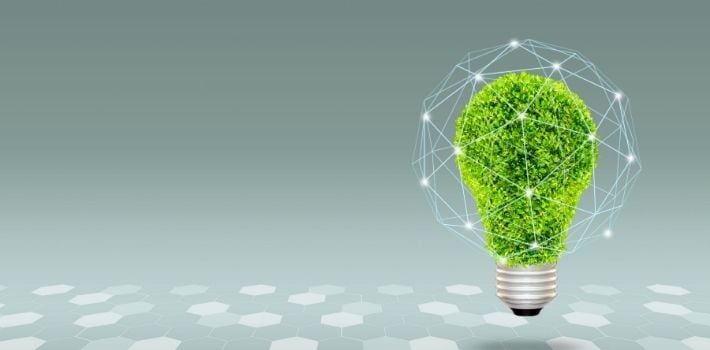 Environmentally friendly and modern veterinary clinic
A company gains a competitive advantage in two ways:
by ensuring the highest quality services or products to its clients,

by making the most of available marketing tools and practices.
Nobody wants to admit it out loud, but being eco is not only good for the environment, but also your veterinary clinic's image. At the same time, turning to more "eco" solutions for business usually cost more than non-green solutions of any kind. You are probably wondering how you can make your veterinary clinic more environmentally friendly, modern, and cost-efficient at the same time. The answer is rather simple — invest in cloud services.
What are cloud computing and can using it make you more modern and eco?
Not only IoT can make your company more environmentally friendly and allow you to follow modern veterinary trends. We recommend you start from the basics when it comes to implementing new technologies in your company. Companies that want to improve their efficiency and leverage more advanced IT solutions usually turn their interest to cloud computing and look for good veterinary management software.
What are cloud services?
It is a rather vast category of cloud-based services (business tools, applications, and software, etc.) provided "as a service" via the Internet or other dedicated network. The main advantages of such a solution are delivered on-demand and payment based on the actual usage — so you only receive and pay for as many tools and resources as you need.
The type of such a service is cloud-based veterinary software that can replace the old IT system you used to run your veterinary clinic with and even make your company more efficient thanks to many additional features it provides.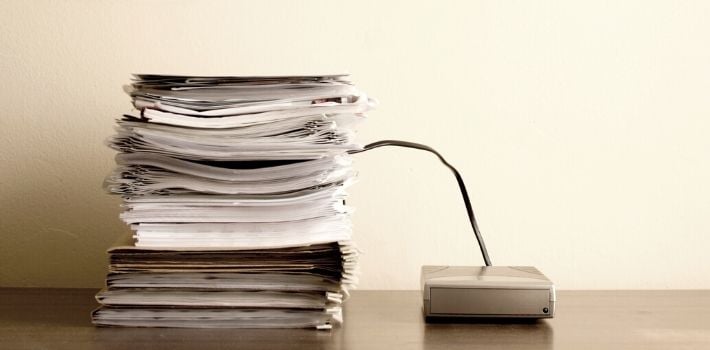 How to use the cloud to be more eco?
With our veterinary software, you can have it all — veterinary telemedicine, business process automation, and more — but how will a cloud-based program make your veterinary clinic more eco?
Become a paperless clinic
Tones of documents, agreements, invoices… You can make a revolution in your veterinary clinic. Send, receive and store contracts and test results using the cloud. It not only improves communication with customers and third parties, but it is also good for the environment.


Invest in shared data centers instead of your own
Small veterinary clinics do not require so much space in the cloud as the big ones. That means they can easily share space in the public cloud. Investing in your own, on-premises data center is expensive and requires a lot of equipment and electric energy. You save it by choosing cloud-based software.


Decrease automobile emissions


It may sound funny, and it is only an indirect result of leveraging cloud-based software, but once you implement cloud solutions, your employees will be able to work remotely. All those who do not deal with patients — accountants, marketing specialists — can work from home and by this reduce petrol usage and automotive emissions.



Contact us to learn more about the benefits of using cloud-based software for veterinary clinics.