We interviewed Jaana Tarkki, the CEO of Omaeläinklinikka, regarding their business' experience with Provet Cloud. Provet Cloud has been in use at all clinic locations since the fall of 2019. Omaeläinklinikka has been very satisfied with their practice management software choice.
Omaeläinklinikka Oy has 12 veterinary clinics throughout Finland. Three clinic locations are 24/7 on-call clinics. The company employs more than 300 veterinary and animal care experts. "We offer high-quality veterinary services, animal welfare services and in-store products that support animal welfare," says Jaana Tarkki.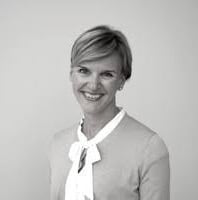 Omaeläinklinikka chose Provet Cloud because of the various ways that Provet Cloud supports modern business management with a focus on veterinary industry specific needs. "For example, the program offers good integration opportunities," says Jaana Tarkki.
Communicating with customers has been made effortless by Provet Cloud for Omaeläinklinikka. Clinics have the ability to send appointment reminders and personalized patient care communications via SMS or email. In addition, clinics can use Provet Cloud to send automated patient care reminders for vaccinations, routine care, or laboratory bloodwork for example.
"Provet Cloud offers a wide range of opportunities for easy and efficient customer communication, especially for patient reminders. Cloud's versatile and easy-to-use price estimate function, as well as the SuperSearch functions, have also been noted to be very useful in the clinics" reports Tarkki.
Omaeläinklinikka clinics shared that they have been very pleased with Provet Cloud's continual efforts to improve and evolve so as to best meet and support the needs of users and customers. One recent improvement is the introduction of our business intelligence platform. We have launched a business intelligence service package this year with the intentions of better supporting our client's veterinary businesses and their growth through business data and analytics.We hope that together we can use business analytics to provide better service to patients and customers.