Traditionally, medical (and other) documents were drawn up in a paper form. It was similar in the case of veterinary practices. Opinions of veterinarians regarding the medical condition of the animal, vaccination certificates signed by pet owners, procedure approvals, etc. In recent years, technological revolution in the veterinary management systems made it possible to transition from paper to electronic medical records.
Are electronic medical records (EMR) a better solution than old, good handwriting on the paper form? Some simply like to stick to the traditional approach. It may be that you run a small, local veterinary clinic, and you can handle the amount of health documentation that your practice produces regularly. Although, if you are tired of endless paperwork, and you'd like to move to more smart methods of creating and managing electronic medical records, here is some more information for you.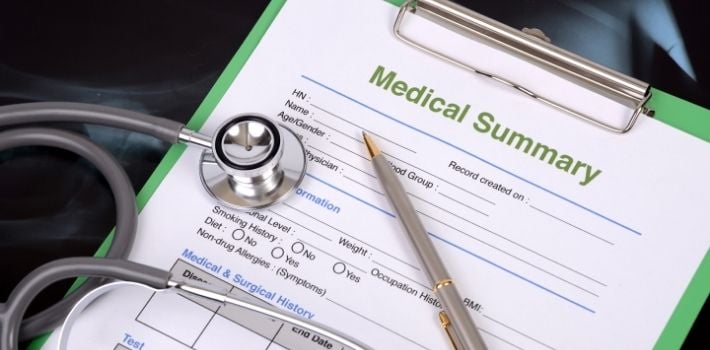 The traditional approach to medical records management
If you still handle pet patients' medical records in an old-fashioned way, you probably have plenty of printed paper forms in your office and on the reception desk. While the owner arrives with a pet, there is a need for signing approvals, which will be stored together with other documentation in archives.
During the visit you take the patient's history, you need to write it down on the form and later add it to patients' files. Preparing medical documentation takes time and distracts you from the case and the diagnosis. It is highly possible that because of it, a visit costs more of your and the client's time.
Now, all medical records written on paper have to be stored somewhere safe, so you could grab it next time or share it with the owner or an expert from another veterinary clinic. That means you need an archive, and it is your job to ensure medical records' safety (in case of fire, flood, or other disasters).
So, is there any other solution?
Is it possible to store medical records in electronic form?
Nowadays, many veterinary clinics prefer to create medical records and store them safely in the cloud-based veterinary system. An electronic medical record is simply a collection of digital files containing health-related information of animals treated in your clinic. Numerous veterinary practices replace their physical archives with EMR systems or use both methods of handling medical records.

Pros and cons of electronic medical records
The decision to change the way you work in your clinic may be difficult at first. Here are some advantages of transition from paper to electronic medical records that can help you make up your mind:
Improved time efficiency

— you can use templates of the forms and generate documents in no time. Taking notes during the examination is simple, and you'll never again get frustrated because of the crabbed handwriting.



Reduced environmental footprint

— choosing an EMR system instead of paper documentation allows you to protect the environment. It means less paper rubbish and almost no printing.



Increased safety of the medical records

— veterinary software uses the newest cybersecurity methods to prevent data leaks or theft. Additionally, by storing important medical data of animals in a cloud-based veterinary system, you protect them from being destroyed. Thanks to backups, you can always regain the all-important medical records of your pet patients.



Better cooperation

— the capability to generate and share electronic medical records of your pet patients will improve collaboration among your veterinary staff and third parties (other specialists, laboratories, etc.). Smooth document circulation in the veterinary clinic gives you more time and can even help you save more lives.
Are there any drawbacks of moving from traditional to electronic health records? If you don't deal with the computer a lot, it may take you some time to get used to the EMR system. On the other hand, certainly, using it will significantly improve your veterinary clinic efficiency, so trust us — it is worth it.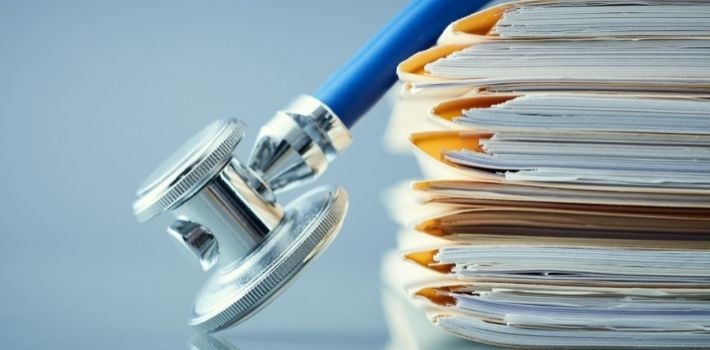 Electronic medical records software
Even if you have a small veterinary practice, a proper veterinary management system will help you deal with everyday tasks easier and faster. This way, you'll be able to focus on what is important — treating patients and saving their lives. Medical records of animals treated in your veterinary clinic will be safely stored in a cloud-based veterinary system, and you will be able to access them at any time and from any place.
Contact us, to learn more about smart solutions for veterinary clinics.