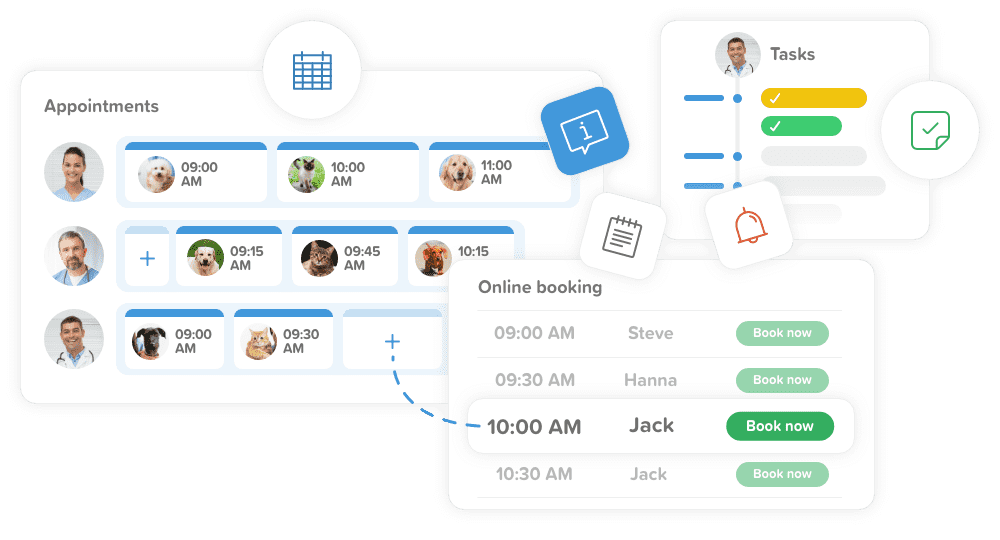 Switching veterinary software providers can seem daunting, but it doesn't have to be.
At Provet Cloud, we aim to get you up and running as quickly and smoothly as possible. Our dedicated implementation & migration team is made up of vets, nurses, and practice managers- so they've been in your shoes, understand the challenges you face and how to help you get the most out of your Practice Management System.
"The key thing with Provet Cloud is that they bothered to learn how I do business. They stood out because they listened to me. They put in the work."
Dr. Tom Walsh, PrimePet Rehabilitation Therapy. To read a case study on PrimePet Rehabilitation and how Provet Cloud gave the practice the tools in needed, click here.
Why Provet Cloud?
Spend more time practicing and less time managing with integrations and functionality to improve practice efficiency and help you better connect with your clients.
Secure & compliant
24/7 customer service
Highly configurable
Customer communications
Bi-directional integrations
Reporting & dashboards
Client app
Referral portal
Online booking
Client reminders
Payment integrations
Inventory management
Diagnostic lab integrations
Digital whiteboard
Telemedicine
Provet Cloud is trusted by veterinary professionals around the world.