On November 11th 2020, we had our second virtual Provet Cloud user day. User days are bi-annual events where our customers can learn about Provet Cloud features and have the chance to talk to the Provet Cloud team and other Provet Cloud users.

Usually user days are onsite events, but due to the Covid-19 pandemic we arranged the possibility to meet with our customers virtually. The virtual setup has the advantage that no one has to travel to attend the event and people can participate from home, the office, or pretty much anywhere.

Michele Pelkonen, who works as an international support specialist in the Provet Cloud team, organized this user day event.
"Overall, I think it was a success. This was our first time using the Airmeet platform, and they have since released several new features that will only serve to enhance and simplify our future User Day experience", Michele commented.
In this last event of 2020 we had four different seminars where we presented some important Provet Cloud features. The topics of the seminars were health plans, business intelligence services, e-signature and Viivi telemedicine.
"We ran into a few technical difficulties, but those were addressed and we were able to continue. The feedback we got was that the topics were useful, and that users are looking forward to the next one", said Michele.
The event was started with opening remarks from Charles Macbain, the Chairman of TPG, and after the seminars, the day was concluded with closing remarks from Janne Huttunen and Janne Hyötyläinen. They talked about the future of Provet Cloud and what we are going to be focusing on in development.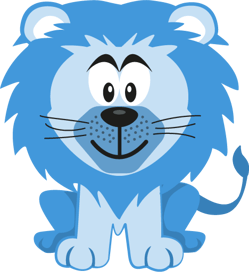 We also had a "social lounge" in our virtual user day platform. The participants had the chance to sit down to tables with different topics and have informal discussions with Provet Cloud team members and other users. We also had language tables where people could have discussions in their native language.
"It looks like virtual conferences are here to stay, and we look forward to engaging with more of our users, more often. The virtual platforms allow us to add so much more interaction and reach out in a way that is useful and economical to more of our users. We'll keep everyone updated on future webinars, including our 2021 User Day events", concluded Michele.
It is always great to meet customers. The user days offer us a good opportunity to get to know our customers better and to learn more about how we should develop Provet Cloud. We would like to thank everyone who participated in the event and we hope that we see even more people in our next user day.