Doctor Domán took time to participate in the User Day for the first time. He says that he was glad to be able to visit Helsinki and Tallinn as well and to taste the spirit of these nice countries.
The third Provet Cloud User Day was held on October 15-16. There were about 40 participants from 9 different countries.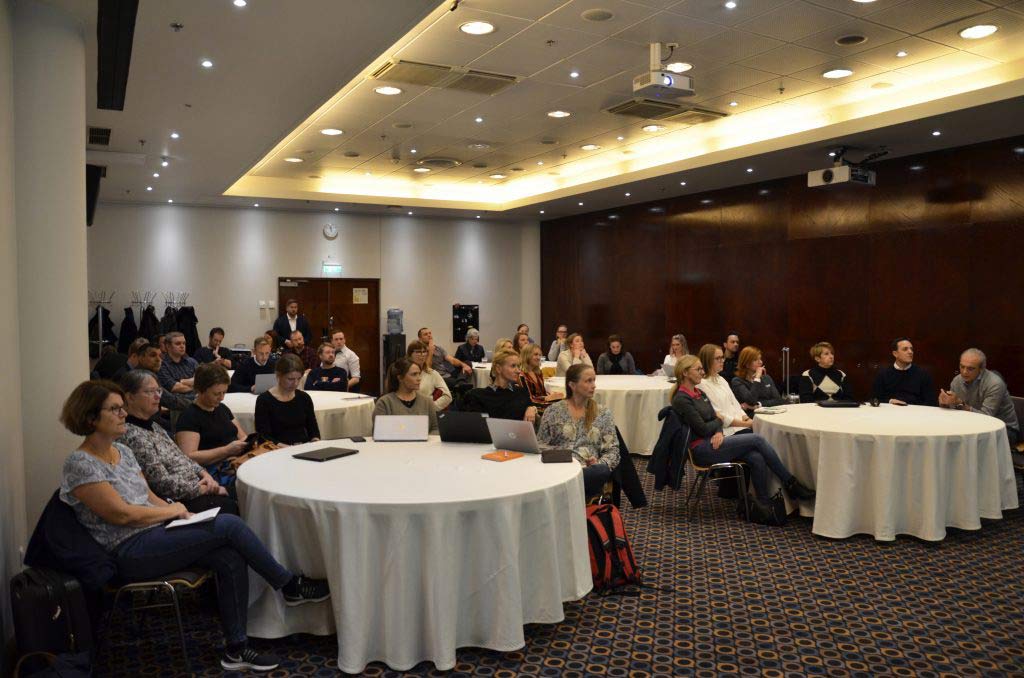 "It was nice to meet other colleagues who are satisfied with this management program and have many experiences of usage. The User Day was wonderful", says veterinarian Gábor Domán from MóraMancs clinic in Mórahalom, Hungary.
Online booking means that you are ready for the future
Gábor Domán was also one of the guest speakers for this User Day. His headline was "Online booking in Provet Cloud – usage in veterinarian business and advantages for everyday work".
"Online booking is one of the most important real-time helpers for an average veterinary practice. If the practice can exploit the potential of automated reminders and online booking features, it can have an employee with an AI (artificial intelligence). It can make a huge amount of work quickly 0-24 if it is adjusted correctly."
In his practice, in the last 3 years, there has been an obvious rise in the percentage of appointments booked online.
One of the participants was Ellinor Backman, the referral coordinator at Blue Star Animal Hospital in Sweden. She is also a part of the Provet Management group of the hospital.
"I had a great time at the Provet User Day. It´s a very good way to connect with other Provet users and see how they use different functions."
She liked that one of the topics was online booking.
"The best thing for me was that I got a lot of ideas and inspiration on how we at Blue Star can use online booking. We have 60-100 appointments/day so we need to do a lot of thinking before letting the clients book appointments on their own."
"It´s also nice to get a face of the ones working at FNS which we have a lot of contact with mostly by email and Zendesk!"
Valuable user experience was shared
Jutta Casén from the Provet Cloud team found the User Day very successful with attendees from so many countries.
"It is always a privilege to meet our customers face to face. I was able to have several interesting and valuable conversations with the participants."
She thinks that the most valuable aspect of these User Day events is that the customers will meet and engage with each other and valuable user experience is shared.
Many participants gave the same feedback. "Meeting other users", "Contact with other users and great plans for future development" were the answers for a question of what were the key takeaways from this event.