At PawPaws Vet Clinic, Cork, Ireland, the focus is on pets. Pets are their passion. They know how precious pets are to owners. That's why animals are VIPs, Very Important Pets, to them, too.

Paw Paws is a state-of-the-art vet clinic opened in June 2014, in the heart of Cork City, providing the best care, services, and specialist supplies for pets.

It is a fresh, modern, and welcoming clinic equipped with an ultra-modern Surgical Theatre, Digital X-Ray, full Dental Surgery, Biochemistry Laboratory, all with the best medical and surgical expertise around to ensure that pet gets the best of care.

For those same reasons it uses very modern clinic software.

"In Provet Cloud, everything is based in the cloud, and that makes it extremely easy for me to manage everything on a laptop", Connell says.

"So, if I'm on a day off and something goes wrong, I can fix everything on the laptop."
Easy to use
Clinic Manager Connell says that he is not an IT specialist.
"And don't need to be! If you can use a web browser, you can use this clinic management software."
He has also calculated the time savings when using Provet Cloud.
"I estimate a half a day a week on entering bookings, half a day week on entering invoicing and at least another half a day a week on doing a stocktake. So that's at least released two days of salary saved a week."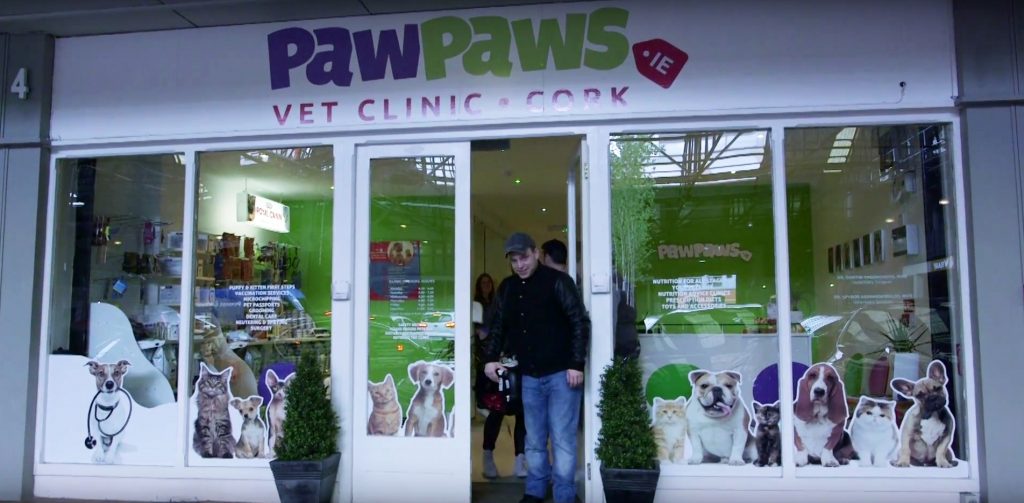 Paw Paws Vet Clinic uses Provet Cloud as a clinic management software because "it saves at least two days of salary a week", MBA, Clinic Manager Ron Connell says.
All data always available
"The features that I was really, really interested in was the possibility to integrate into one page the medical history, weight management, the visits, the payments: everything that has to do with the patient immediately", Doctor Dimitri Theodoridis, MVB, Chief Veterinary Surgeon of PawPaws says.
He likes that he is able to have all data always available.
"You are able to connect multiple computers without having different versions of a system. And you will never lose your data even if the computer breaks", he says.