"The thing we like the most from Provet Cloud is the easy way to manage the communication with clients, appointments and reminders", Doctor José Luis Blázquez Lumbreras, CEO of Openvet says.
Openvet is a 24-hour Veterinary Clinic in Madrid, Spain. Its goal is to improve every day so they are working to expand their network of veterinary clinics. They want to offer the best service and always be close to clients.
That's why they chose a veterinary practise management software that supports dialogue with the pet owners by providing online scheduling, communication support and client satisfaction measurement tools.
Veterinarian Álvaro Femández Hemández thinks the same:
"I like good communications with the client. From the client's file, we are able to send the history by email or SMS. We can send reminders to our clients."
Well-functioning veterinary software has connections between the diagnostic imaging and labs with patient file.
"The system also allows us to check client payments, how much, which payment method and when", Dr. Álvaro Femández Hemández says.
Veterinary supervision 24 hours a day
Openvet is a specialized clinic for cats. It has veterinarians specialists in feline medicine, an exclusive waiting room for cats, dedicated consultation rooms for cats and hospitalization for cats with a wooden box.
Because it is 24 hour veterinary clinic, it has an in-person veterinarian at all times and a support team in cases of need.
Although they specialize in being a veterinary hospital, the clinic also offers common services such as consultations, dog grooming, and a pet store.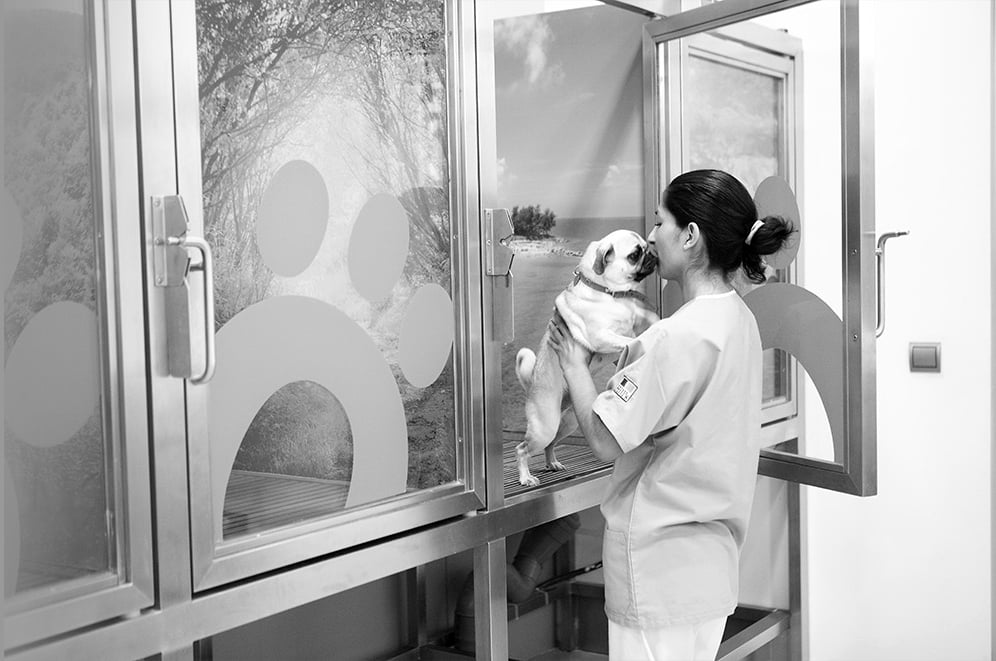 Many users at the same time
"I like, of course, the stability of the system", Doctor José Luis Blázquez Lumbreras says about Provet Cloud.
"Now we don't have problems because the system is working slow, or is crashing, as well we can use all the functionalities because the system is able to support everything."
He thinks that with Provet Cloud it is really handy and easy to check the system from many devices with internet connection, such as phone, tablet, computer, from anywhere else outside the clinic.
"It is really great to use the system on more than one device at the same time without any problems and without the system being slow."