Learn where your veterinary peers stand on technology and what it means for the future of the industry.
In July 2022, more than 700 veterinary professionals across the UK shared their views on the role and impact of technology in practice in our digital adoption survey. With gratitude for their invaluable insights, we are excited to publish our findings in this report.
Across the industry, vets recognise:
They need to modernise to remain competitive
Time savings, improved customer service, and cloud-based convenience are benefits of new technology, but…
Many barriers stand in the way, including lack of time and fear of losing the human touch.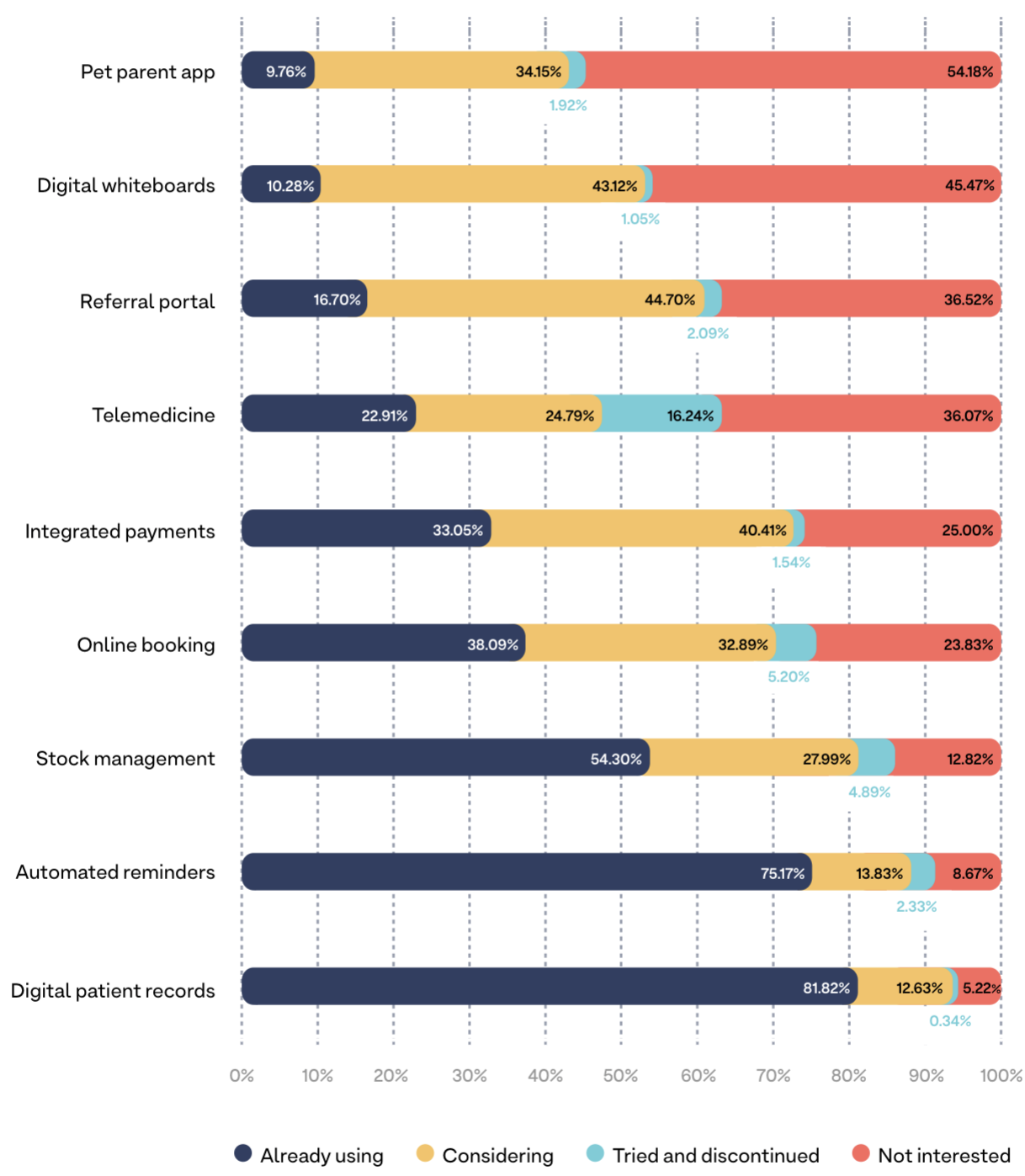 Complete and submit the form to download our free report.
The data in our report paints a landscape that grapples with the challenges of outdated systems, unwilling leadership, and the reality that not every digital solution follows through on its promise.
With particular thanks to our guest contributors
"I think the time is right for the industry to embrace change. In my view the case for the adoption of cloud-based technology is very compelling."
Jack Peploe, Managing Director, Veterinary IT Services
"Congratulations to Provet Cloud in bringing this important work to fruition and generously sharing it with a profession in need of clear and explicit direction."
Alan Robinson, Managing Director, Vet Dynamics Ltd