Veterinary Software
Better software.

Better care.

Run your veterinary clinic with easy-to-use, beautifully designed, cloud-based software that helps you elevate patient care.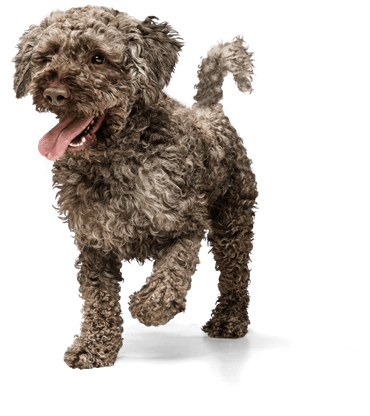 Fast-track
efficiency,

elevate client

relationships,

and boost overall patient

care

From automated workflows to insightful analytics, Provet Cloud empowers you with the cutting-edge tools you need to transform your veterinary practice.
Communication
Automatically send clients appointment or vaccine reminders, capture feedback to measure customer experience, and organize all communications in a single CRM to keep all patient info right at your fingertips.
Hospitalization
Use your Dashboard to keep a bird's-eye view of all patients in your care, easily track incoming referrals, prioritize cases with the highest urgency, and quickly identify when treatments are due.

Invoicing
Generate practice-branded invoices to email to clients, then output those invoices to your accounting software with one click. Easily track and manage inpatient fees, and set up automated payment reminders.
Patient Care
Manage multi-patient consultations or herd health visits with a single, streamlined process, design health plans to help improve compliance, create text templates for fast charting, and much more.
Reporting
Combine all your data in a centralized data warehouse and generate actionable insights with data visualization tools. Track on-hand stock across multiple locations, and update item lists and prices with a single click.
Scheduling
Create, view, and modify recent and upcoming appointments, and give clients the ability to book at any time on your website. Email pre-visit forms and documentation to clients directly from Provet Cloud.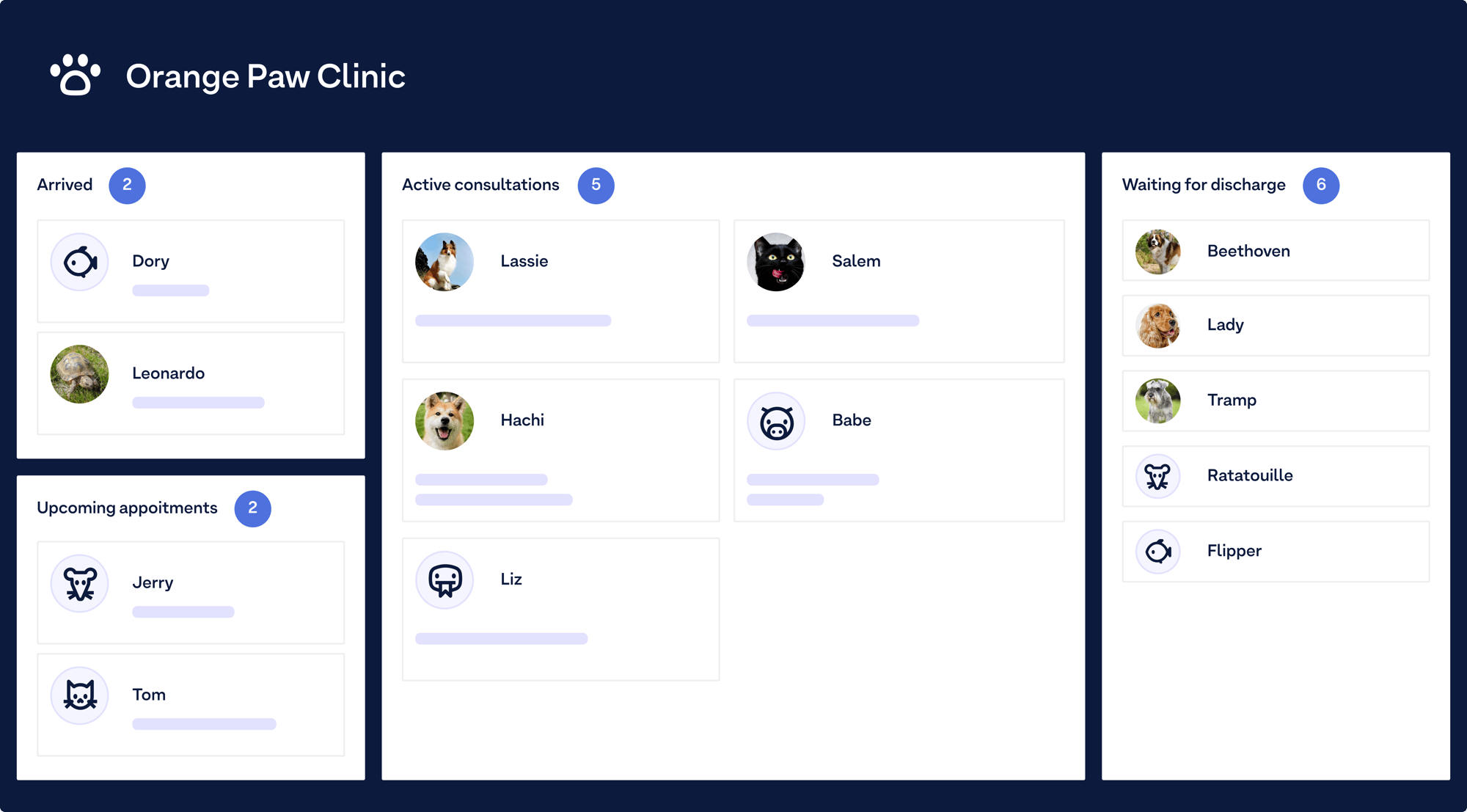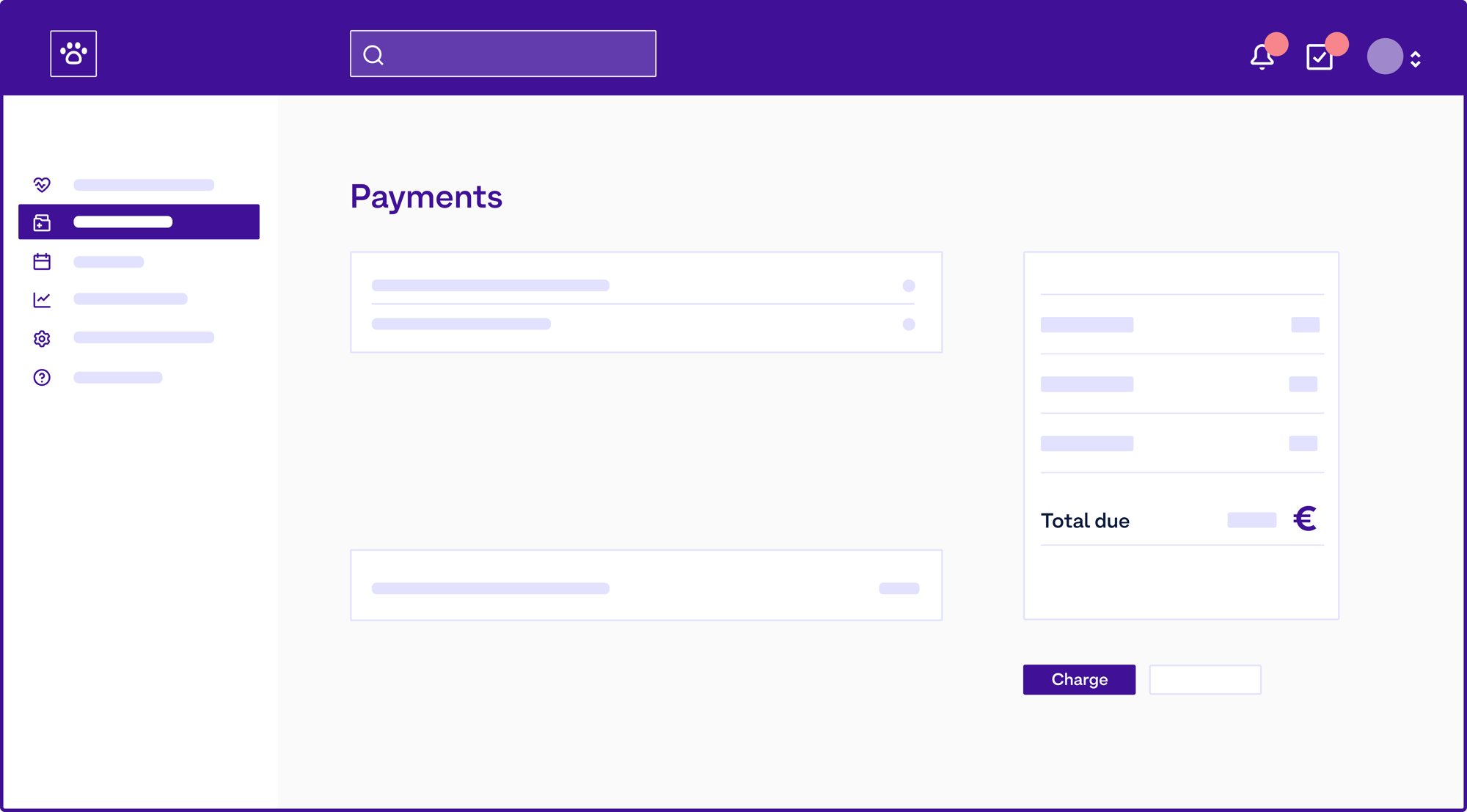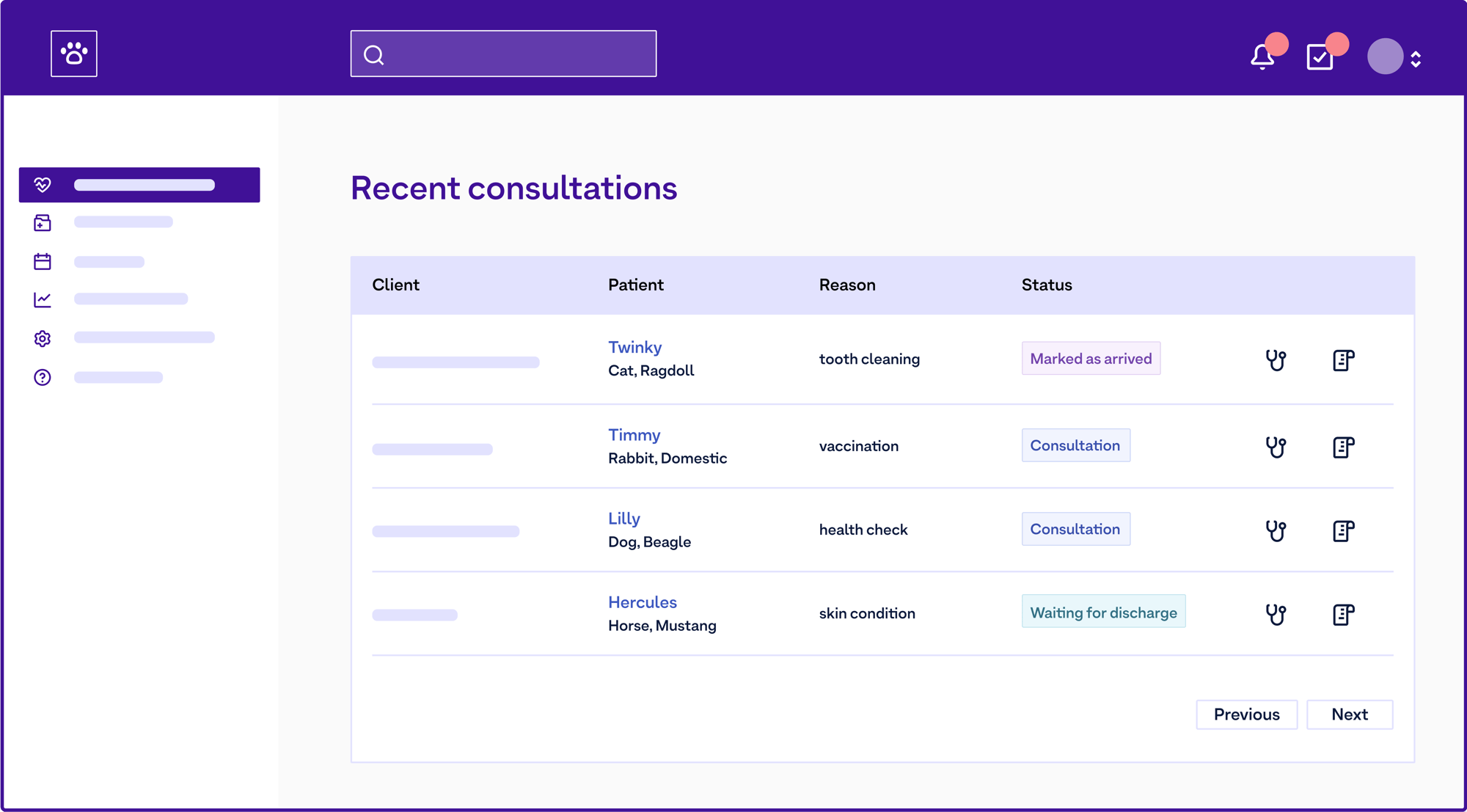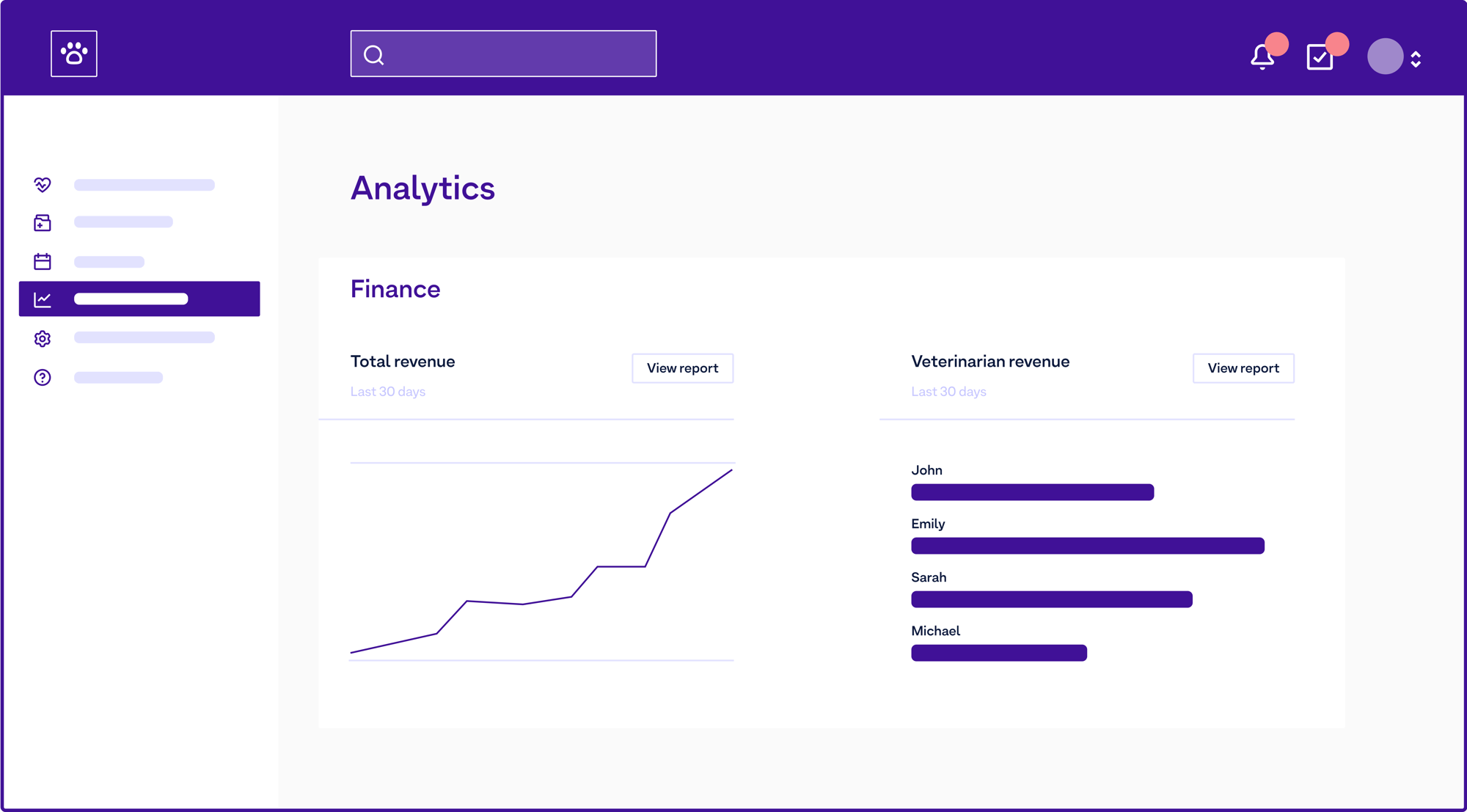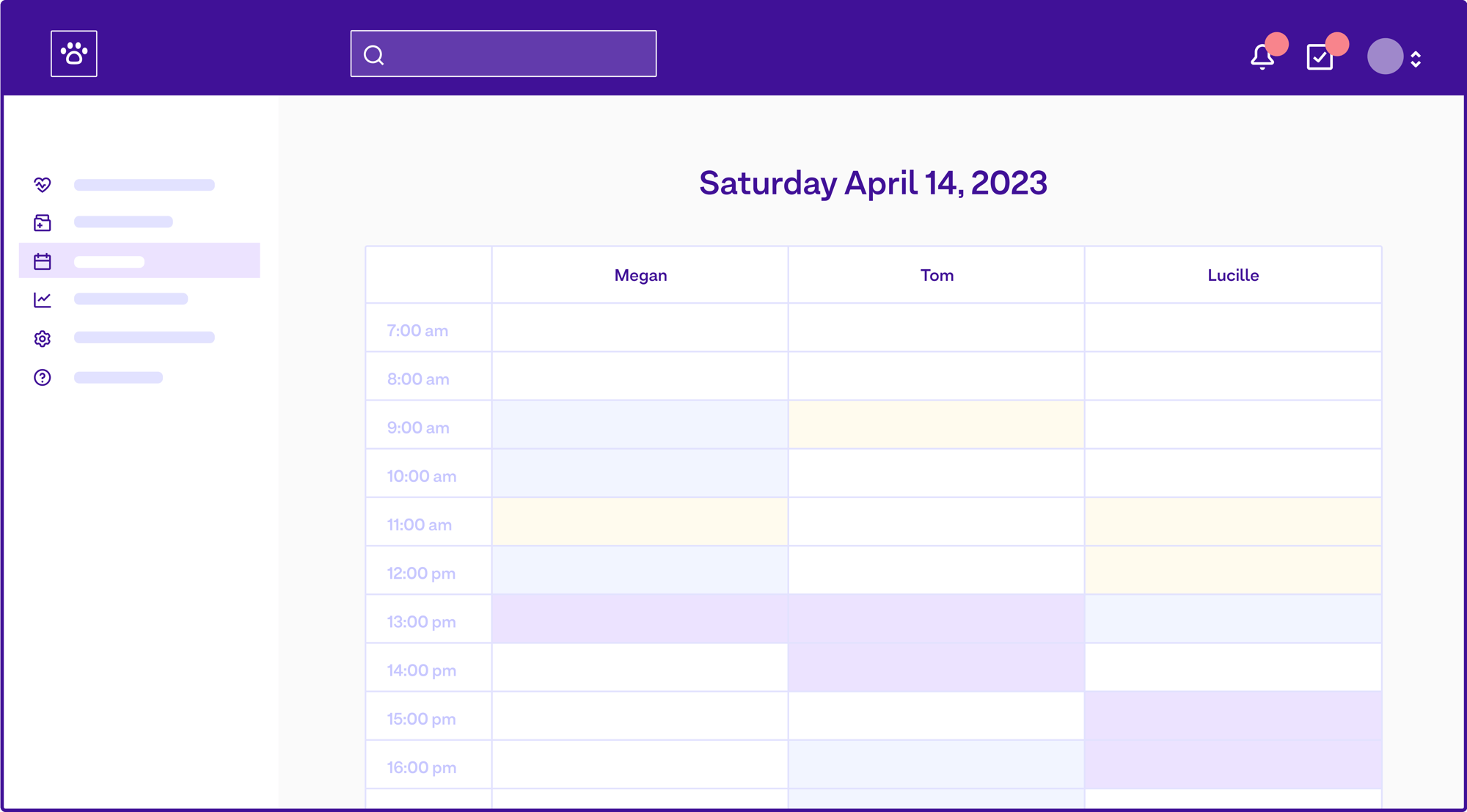 Integrate our software with the tools your clinic
already uses
Provet Cloud seamlessly integrates with your favorite software for simple implementation and efficient workflow.
Popular
Xero Accounting
Easy, cloud-based accounting software for your practice.
Popular
PetLink
Connect pet microchip information to the patient record.
Popular
Cubex
Manage and automate medication inventory more safely.
Popular
VetStoria
Pet appointments with social, mobile, and more.
Improved business and better care
starts right here
Join over 2,300 veterinary clinics using Provet Cloud to improve patient care and grow their business.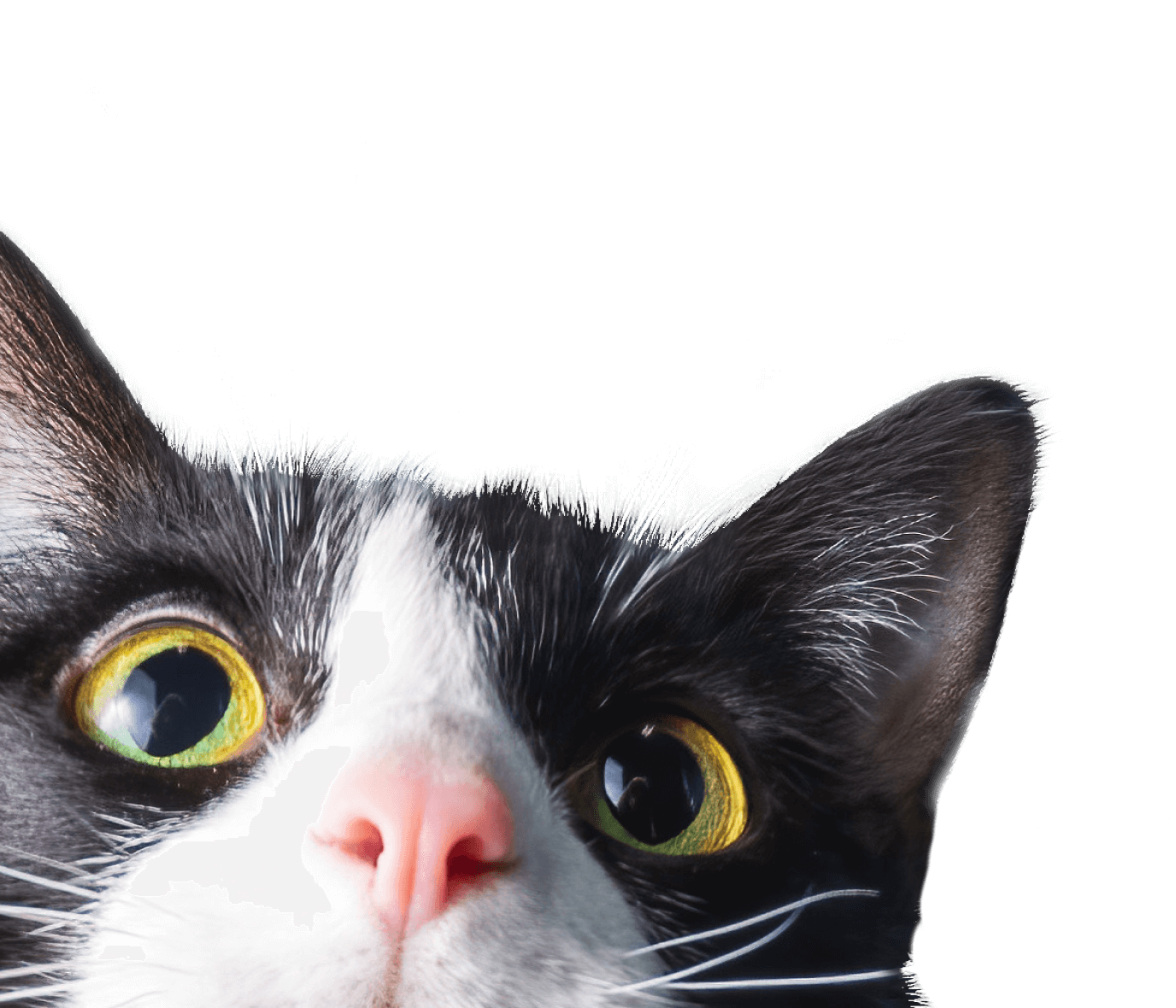 Trusted by over 20,000+ veterinary
professionals across the globe
"The care and attention they put into implementation is one of many reasons Provet Cloud is a step above the rest. They bothered learn how I do business. They listened to me. They put in the work."
Tom Walsh, DVM,
PrimePet Rehab
"Provet Cloud is always being updated and improved, and it's always easy to learn. With more automation, we can save more time; and with more time, we take a lot of stress off the staff."
Jenny Reason, DVM
Bury St. Edmunds Veterinary Centre
"Provet Cloud can do so many things. As a large organization using the same practice management system, we can track quality assurance at a company level, and that's definitely beneficial."
Anette Spohr, Country Medical Director
IVC Evidensia Denmark
"Provet Cloud helps us appear more professional and cohesive, and our clients tell us they can feel the difference. No other system I've used quite compares to Provet Cloud."
Gemma Montgomery, MRCVS
Paw Print Vets
"We needed a software that we could totally customize and be our own boss with. What we found in Provet Cloud is a solution and a partner that would be able to grow with us."
Lexi Abramson, DVM
MoVET
Veterinary software built for

the way you work
Whether you're running a small practice or looking to implement change at the enterprise level, Provet Cloud works with you.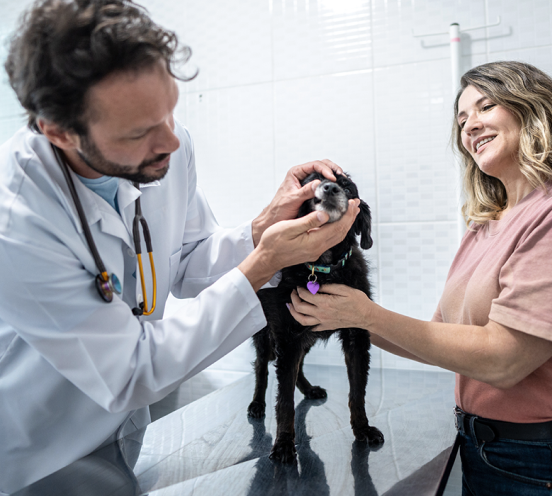 Improve care, save time
and grow your practice
Provet Cloud gives you all the tools to manage
patients more efficiently and effectively.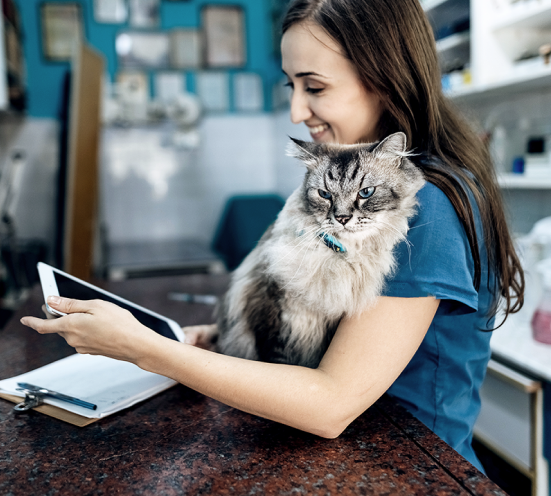 The flexibility and accessibility to
run your practice – wherever you are
Provet Cloud's mobile-friendly features are
designed to be taken into the field.
Achieve higher performance, deeper insights, and greater innovation
Create a highly customizable practice
management environment at scale.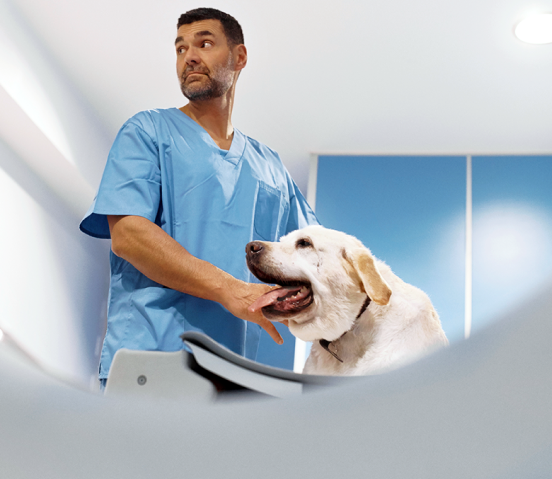 Easily coordinate care across all departments to provide better patient care
Provet Cloud gives you all the tools to manage
patients more efficiently and effectively.
Happier patients and teams are
a click away
Join over 2,300 veterinary clinics using Provet Cloud to improve patient care and grow their business.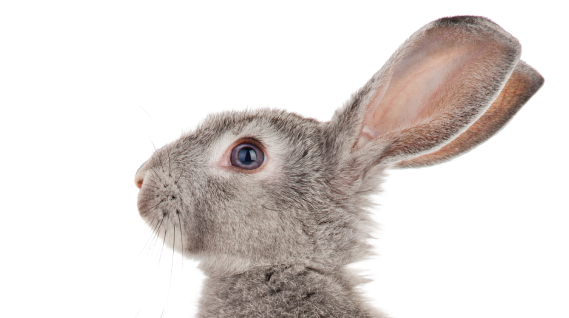 Looking for something else?
Read one of our helpful articles, browse our training guides, or get in contact with us.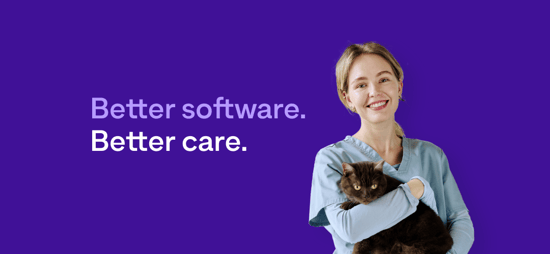 Training & Implementation
Get up and running as quickly as possible.
Customer and Product Support
Contact us or find the answer to your question.