Provet Cloud
Digital Whiteboard
It's time to say goodbye to the dry-erase board
The Provet Cloud Digital Whiteboard solution provides a real-time, 360-degree view of your hospital – a Dashboard to track active and upcoming patients, a Triage board to prioritize patients, Treatment Sheets for planning and delivering medications, and more – built to enable better collaboration among clinical and front office staff.
Dashboard
A general overview of the day's appointments – whether active, upcoming, or ready for discharge – gives you a snapshot of each patient and the reason they've come in.
Triage board
View and edit color-coded priority of active triage cases, and see which patients are en route, arrived, and waiting to be triaged.
Treatment sheets
Get a multi- or single-patient view of treatment and procedure workflows, monitor progress, and ensure that staff meet compliance standards and avoid missed charges.
Mobile app
Wherever you are in the clinic, take action on treatments, mark items as complete, and automatically update the patient invoice – from any handheld device.
How the
Digital Whiteboard

works
Check the Dashboard screen for a real-time, global view of upcoming and active appointments, with snapshots of patient info and reason types.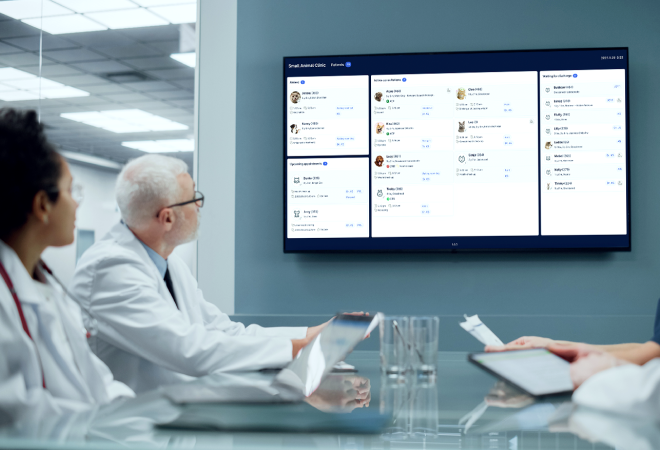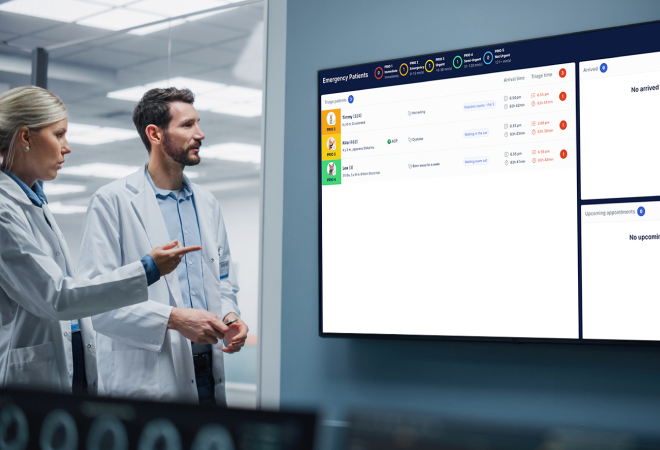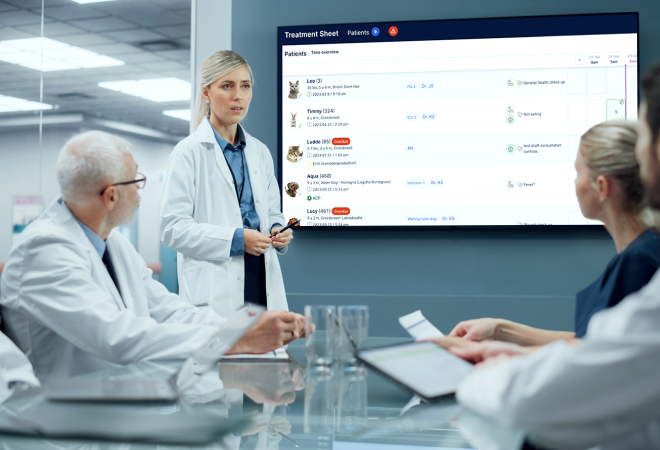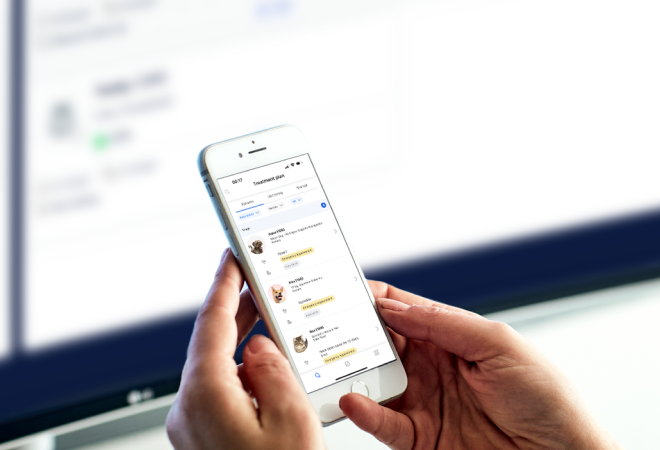 Prioritize your caseload with color-coded levels of urgency, and quickly check patients' arrival status and position in the queue.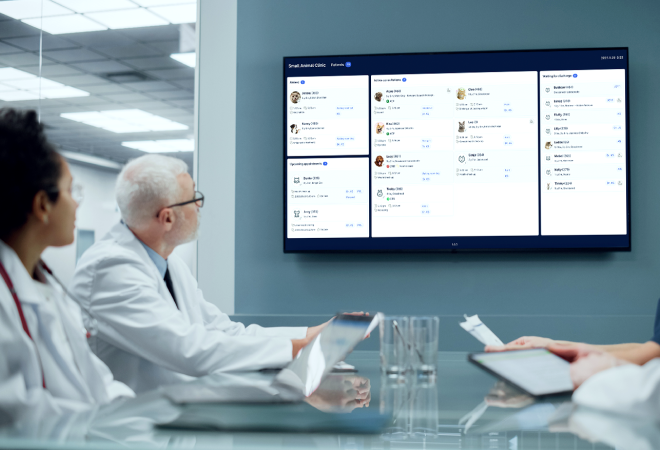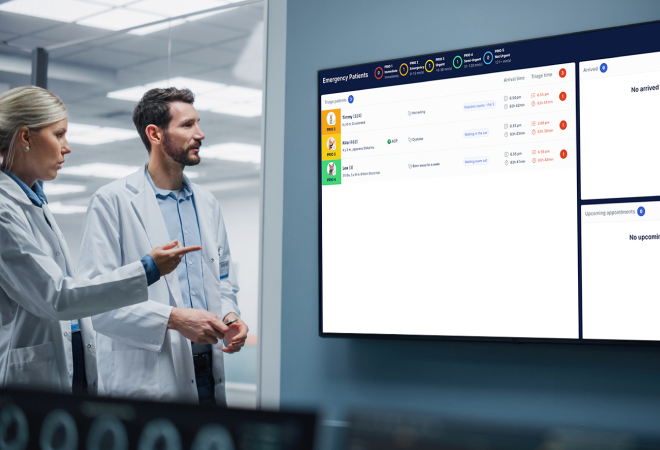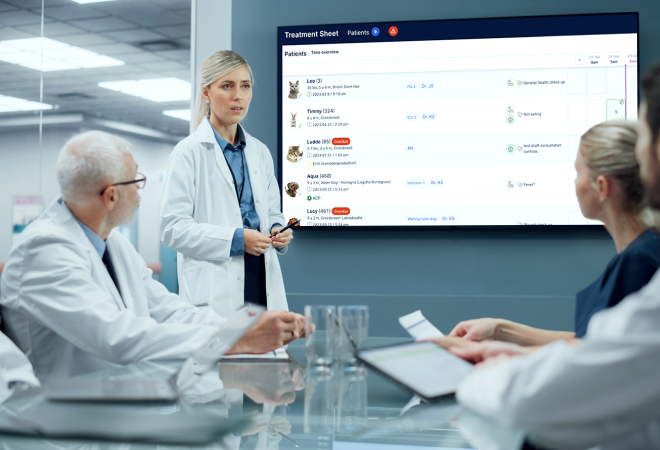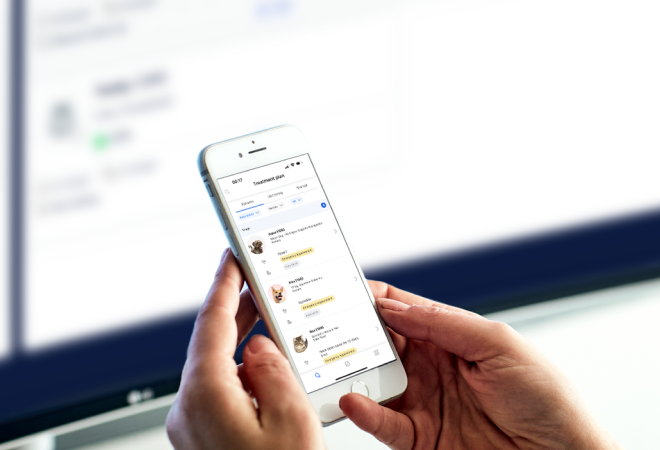 Check progress on patients' treatment workflow – when medications are due and which have been completed.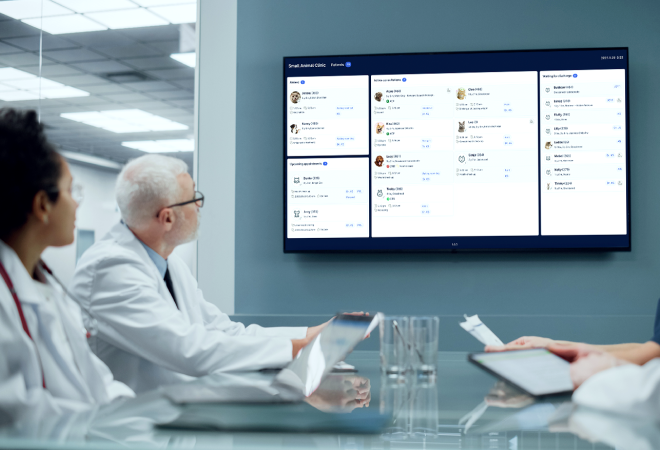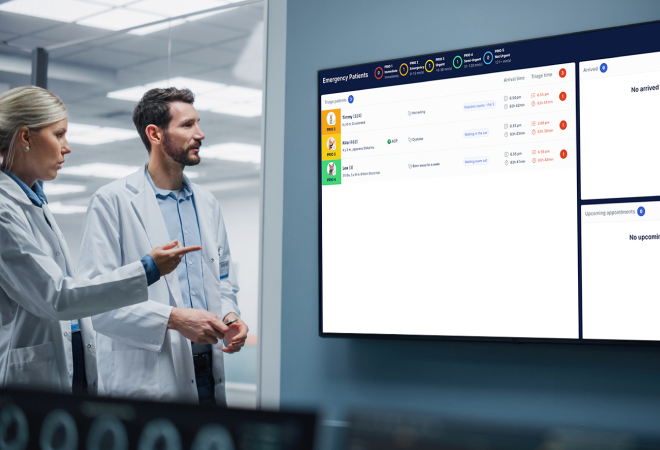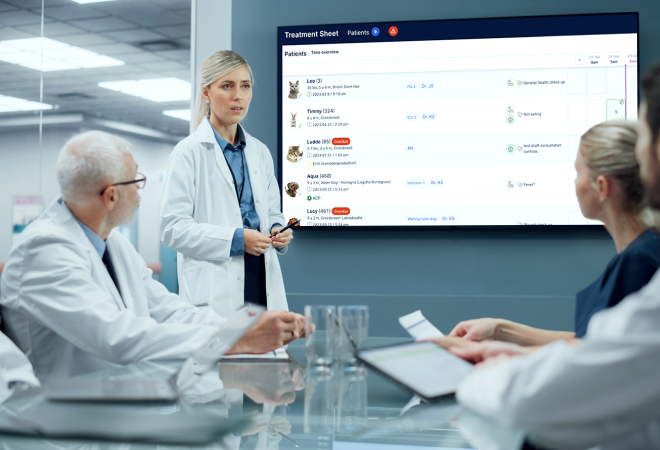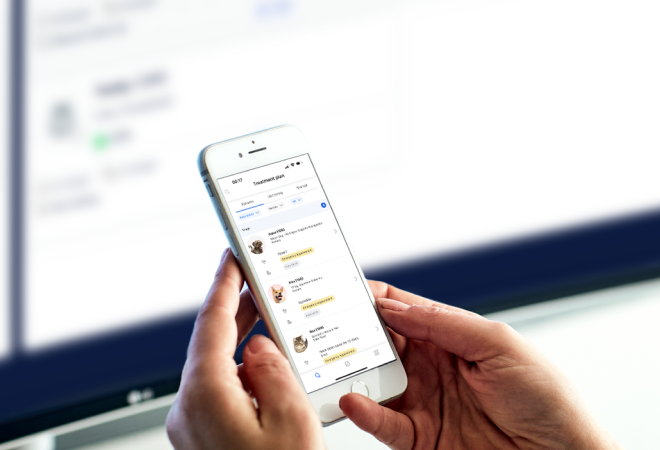 When a medication is completed, quickly mark it done on your mobile device – and automatically update the invoice.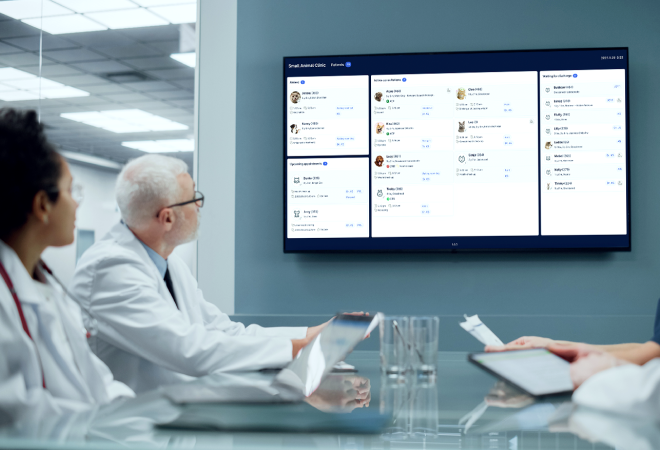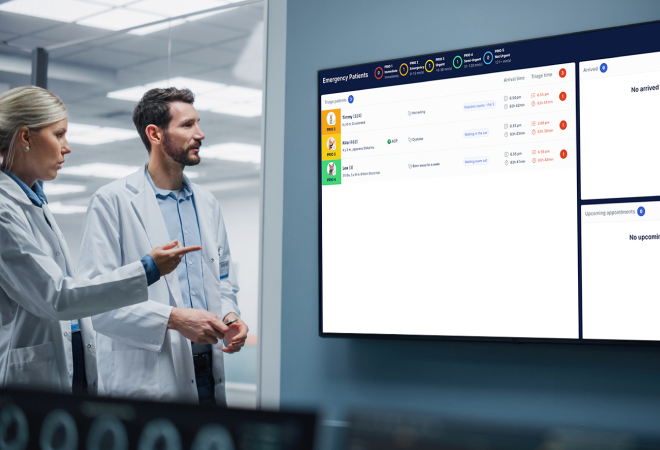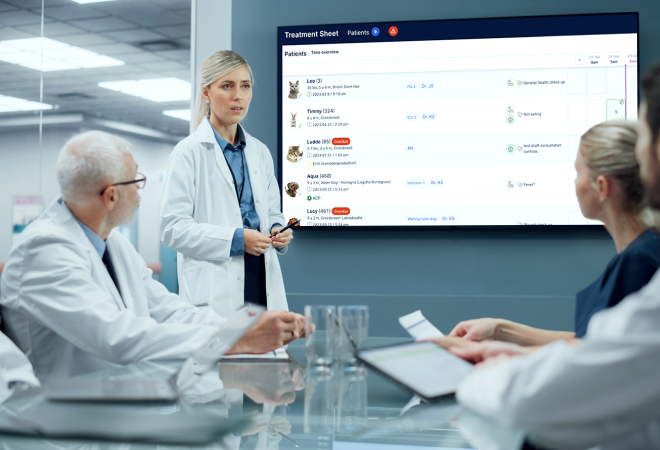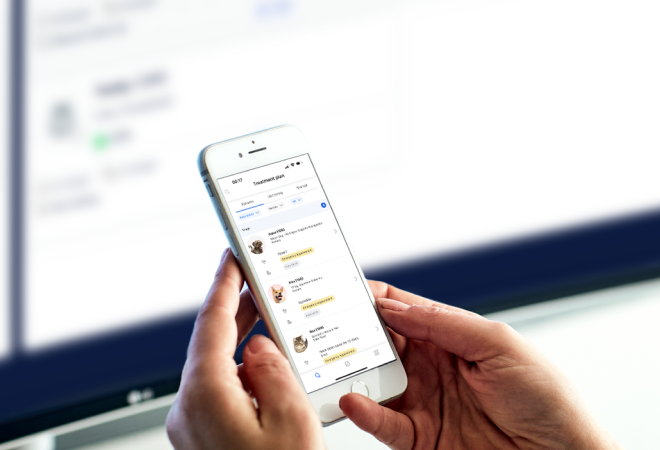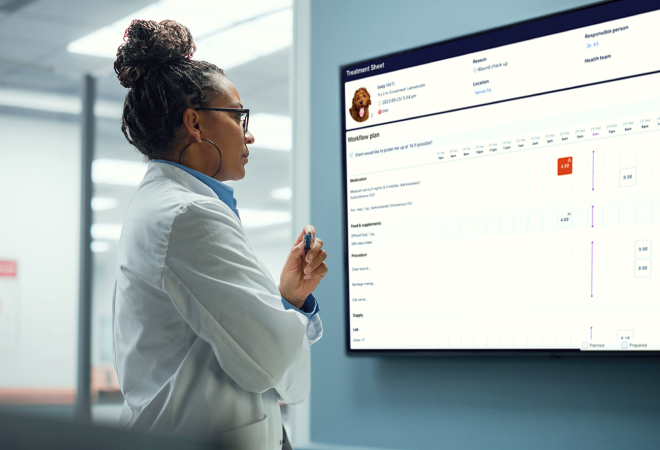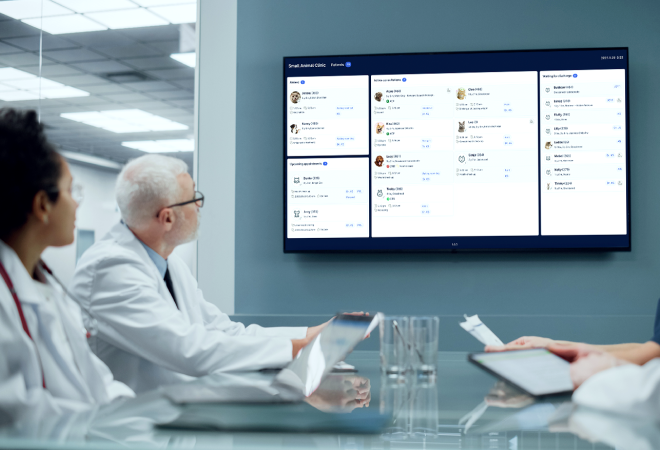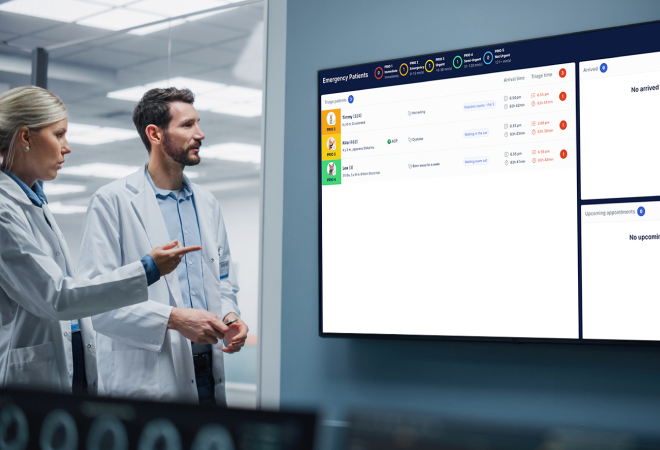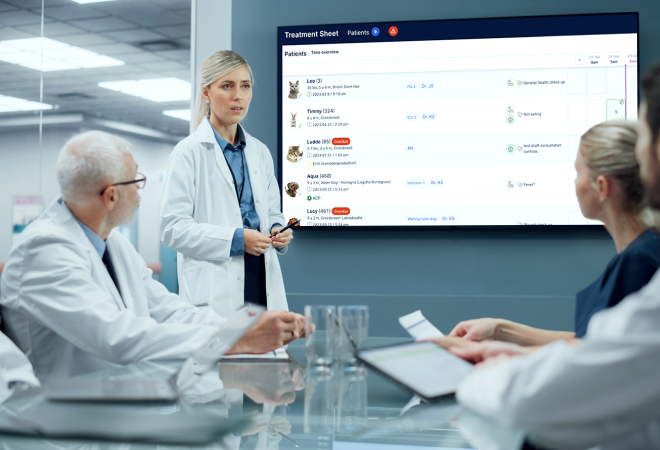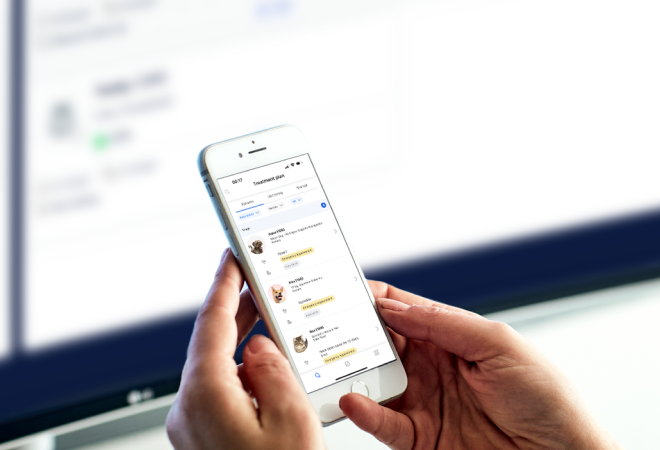 Connect with us
to learn about Digital Whiteboard features, including
the mobile app, and available pricing tiers.
*By submitting this form, you agree to receive marketing emails from Provet Cloud. You can unsubscribe at any time.