Collect, manage and report on customer payments quickly and easily with Nordhealth Pay.
Take payments anywhere at any time and instantly reconcile them with customer records in Provet Cloud, enabling you to:
Speed up the payment process

Eliminate manual reconciliation of invoices

Reduce overdue payments and improve cash-flow

Protect your revenue
Unlike other payment systems, Nordhealth Pay connects directly with Provet Cloud, providing confidence that customer accounts are always current, without the need for time-consuming, manual updates and processing of invoices.
Payments can be made in a variety of ways, providing flexibility for your customers and staff:
By card in-clinic

Online via a secure link

Using a securely-saved, pre-authorised card

Over the phone (MOTO)

Using Klarna*
"We love using Nordhealth pay and having payment integration helps us be more efficient. There is no chance of incorrectly charging the client and cashing up takes a maximum of 2 minutes as the numbers always add up!"
Fauna Vets
By submitting this form, you agree to receive marketing emails from Provet Cloud. You can unsubscribe at any time.
"The ability for customers to pay through Klarna is a great addition. It will certainly add value to both small and large animal customers plus the credit risks are transferred from us as the clinic to Klarna instead."
AitoVet Clinic
About Nordhealth Pay
Built on the latest payment technology, Nordhealth Pay provides a choice of secure payment options, regardless of where a consultation takes place, supporting your staff both in-clinic and during home or site visits. Quick to set up and easy to use, the service includes a range of the latest payment terminals, depending on your own specific needs.
Secure Payments
Nordhealth Pay complies with the most stringent payment-industry security standards (PCI DSS 3.2 Level 1), providing reassurance to you and your customers that their information is always secure.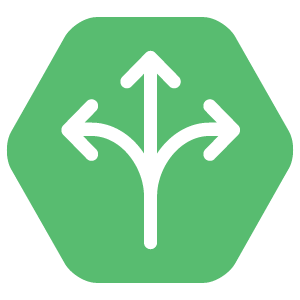 Flexible Payments
Make veterinary care more affordable for your customers by enabling them to phase payments and split invoices across different payment methods. All payments are automatically reconciled within their Provet Cloud account, saving valuable time for practice staff - fewer invoices to process.
Recurring Payments
Easily and securely set up recurring payments for the freedom to set up your own health plans. A built-in security feature flags declined payments so patients don't miss out on essential care, and your revenue is protected by avoiding servicing an unpaid plan.
"I would definitely recommend Nordhealth Pay to other clinics. It has significantly accelerated our cash flow. We have less ledger work, fewer invoices to process and we have also reduced the number of overdue payments."
AitoVet Clinic