A new version of Provet Cloud will be released on Wednesday 25th of August 2021. We have developed new features, implemented improvements on existing features and fixed bugs.

New Features
Booking capacity overview
We have created a new overview platform for reviewing scheduling availability of staff and users. The scheduling availability overview can be displayed in a week format for multiple users or a single month overview for individual user selections. Appointment time slots are displayed color-coded by shift type. Appointments can be scheduled against corresponding available appointment times and shift blocks. This new functionality is designed to make finding available appointment blocks within appropriate shifts more efficient and easy.
This new feature also makes it easier to gather a high-level overview of appointment availability and utilization for a certain month or week.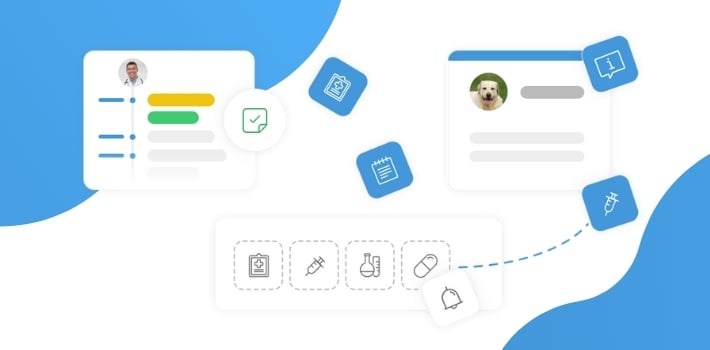 Improvements
Updates to Treatment Plans - highlighted status color of prepared and started planned items
We have added color highlighting to prepared and upcoming treatment plan rows in the treatment plan dashboard table and consultation treatment plan tables.

Status measurement graphic for a defined time period
We have created predefined time frames filters for the most commonly utilized time frames, and users can also additionally define a unique time frame from the calendar. The time frame shown can be days, months or years. The graph is drawn based on the selected time frame. This change makes reviewing patient vital changes over a relevant period of time more simple.
Invoice filter updates - Filter unpaid by client and unpaid by insurance company
We have added three filters on the invoice dashboard page. These news filters include: "due", "client due", and "insurance due". These will replace the previous "Unpaid only" filter. The "Insurance due" filter is visible only if the department setting "Enable insurance claims" is enabled.
Laboratory analyses are shown in the task preview modal
The names of laboratory analyses in a lab referral will be shown in the task preview dialog when previewing a task made relating to the referral. Additionally, the analyses names will be shown in a tooltip when hovering over the task's title with the cursor in the task dashboard page.