A new version of Provet Cloud will be released on Monday 21st of June 2021. We have developed new features, implemented improvements on existing features and fixed bugs.
New Features
New name for Item Templates
Item templates in Provet Cloud have been renamed to "Bundles''. Item templates have also been relocated to their own drop-down selection and now can be found by following: Settings > items & lists > bundles.
Ability to assign default resources to appointment reasons
The new ability to assign default resources to appointment reasons is available in this release. When, for example, a customer begins to schedule an online appointment booking, and selects an appointment reason, only appointments where both the resource and appropriate reason time is available are shown. This ensures better resource and appointment calendar scheduling.
By default, whenever an appointment is scheduled with a specified reason type that has a linked resource, both the resource and defined staff receive the appointment scheduling automatically in connection. Linked resources are also automatically suggested during the appointment scheduling process.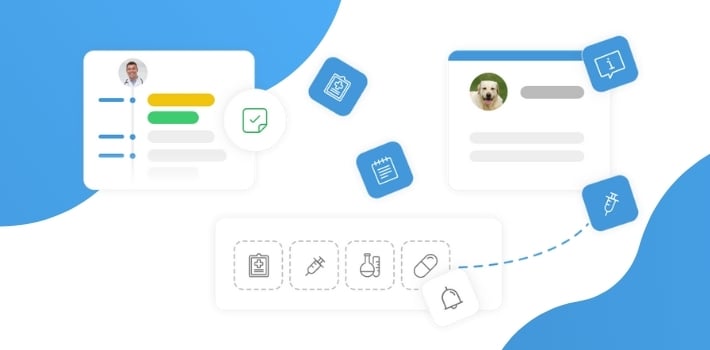 Improvements
Online booking phone number behavior improvements
Within our online booking functionality, the client phone number field now default prompts with the country code matching the department country selection in settings. This allows for clients to enter their phone number during the online booking process, with or without entering the country code and still successfully complete the online booking process.
Print select clinical notes
New functionality is being introduced where users can print specific clinical notes directly from within a consultation.
The upcoming filter on the scheduled appointments table shows customers that are late
From the home Dashboard, users can easily view upcoming scheduled appointments. New functionality has been added which includes tardy or late appointments within the 'upcoming' results filter selection. Appointments 60 minutes late remain within the 'upcoming' filter, however the appointment time is highlighted in yellow to alert users. Once the appointment is greater than an hour late, the appointment time text will change to red for an increased alert level, however still remain within the 'upcoming' filter status. If the appointment has not been marked as started and the appointment time is greater than 24 hours passed, the appointment is transferred into the "passed" filter status.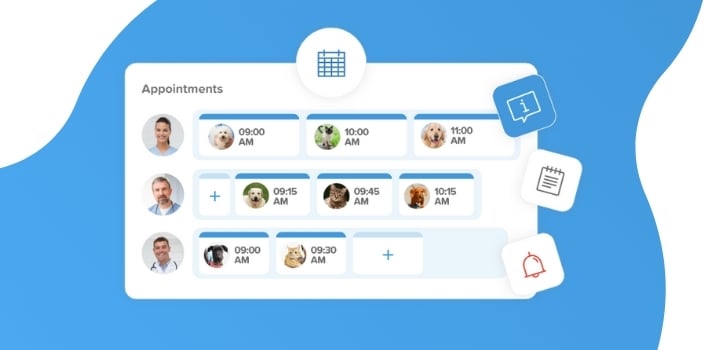 Print appointment calendar
In this upcoming release it will be possible to print each user's appointment calendar in a list format. This is especially useful if the user will be out of cellular or Wifi service, however would like to reference upcoming appointments.
Removal of automatic client email updating
Removal of automatic client email updating
Plan creation changes and plan templates per department
Treatment plans have been made more versatile to better suit the needs of veterinary hospitals. Within settings there is now the possibility to define specified hours or times for a plan. This will allow hospitals to modify and customize treatment plans to best match their staff availability and business hours.