A new version of Provet Cloud was released on December 8th 2022. This page contains a summary of release highlights.
Improvements & Enhancements
Diagnostic Reports
You can now exclude provisional diagnostic reports from patient history and print outs by manually disabling the default setting. This allows you to avoid sending out incomplete reports to a referring vet, reducing the risk of them making a diagnosis on the basis of incomplete information.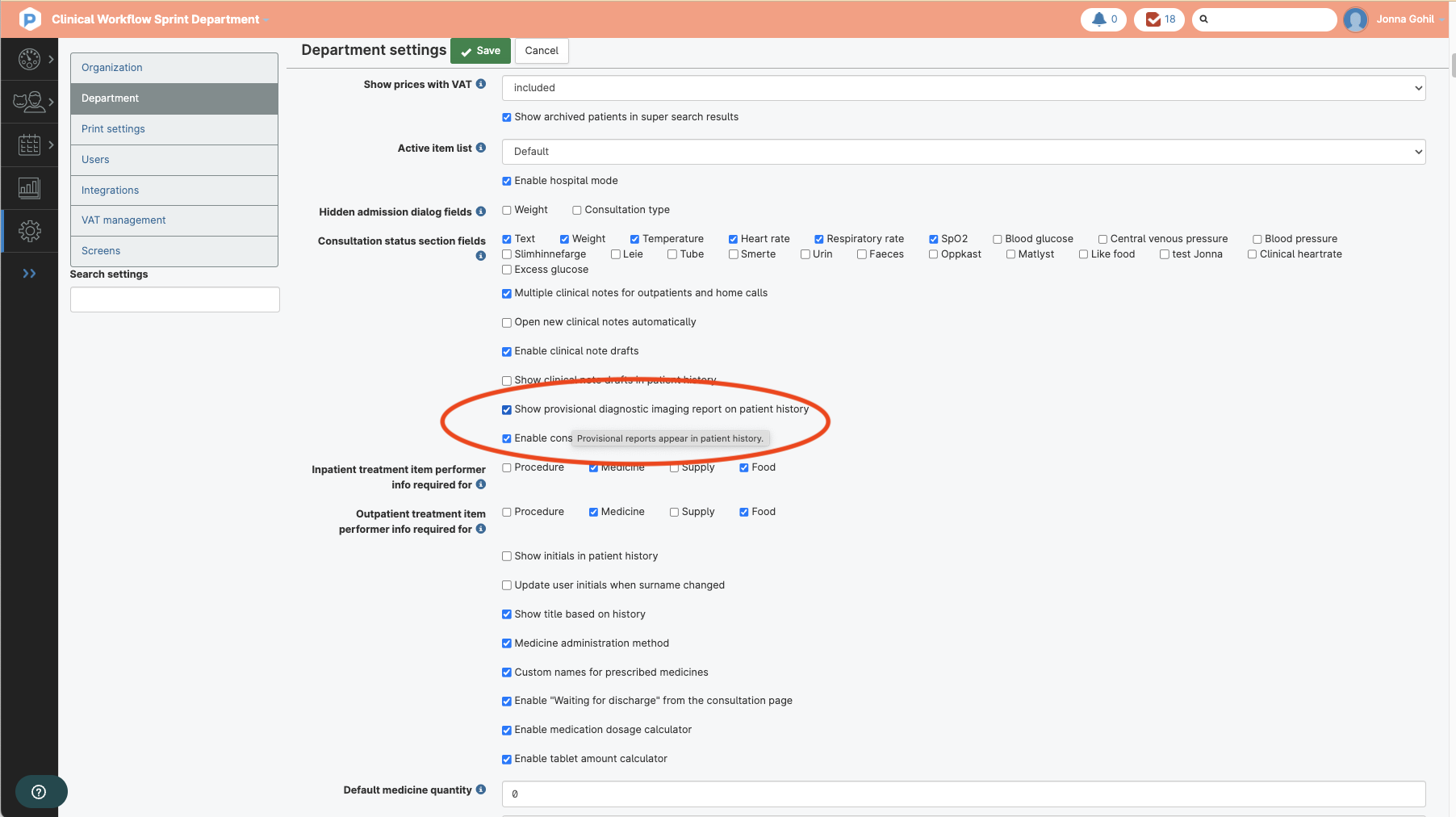 Want to know more about this improvement? Watch a short video here.
Patient Plans
In patient plans, we have added the actual time and date that medication was administered to the patient, underneath the planned date, allowing you to see at a glance if medication is up-to-date or overdue. This improvement supports patient welfare, providing you with the correct information to keep routine medication on track and reduce the risk of over-dosing.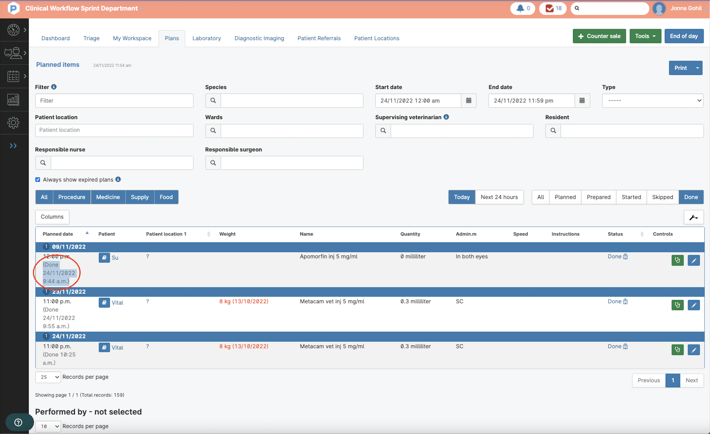 Additional Fixes
We've improved the speed of reporting

The health plan page has been fixed so that shared department plans can be filtered by department

We've made it easier to identify no-shows by adding 'No Show' as a cancellation reason for appointments
A full list of all improvements, enhancements and fixes can be found in the release notes within Provet Cloud.