What's new – March 2023 (Provet Cloud release 1.104)
Take a look at what's new in our 1.104 release, March 2023.
Developments and Enhancements
New gateway for external laboratories - coming soon
Our new gateway will improve the way Provet Cloud connects to external laboratories, making it quicker and easier for users to set up new integrations by capturing all necessary information and validating credentials during the set-up process.
Whilst the process for creating laboratory referrals in Provet Cloud will not change, how you set up a new laboratory will change following migration to the new gateway.
Our new gateway is now approaching completion and we will be migrating customers over during March and April. We'll be in touch shortly with more information on how and when this will happen.
Onboarding & Adoption
Importer experience improvements
We are starting to breathe new life into the file importer, making it easier and more intuitive for users to import various forms of data, such as lists of items, clients, or patients. Over the next few months, you will notice improvements to the functionality, reliability and design of our file importer. One specific addition to highlight in this release is the ability to import XLXS files into Provet Cloud. We'll keep you updated on further enhancements as they become available.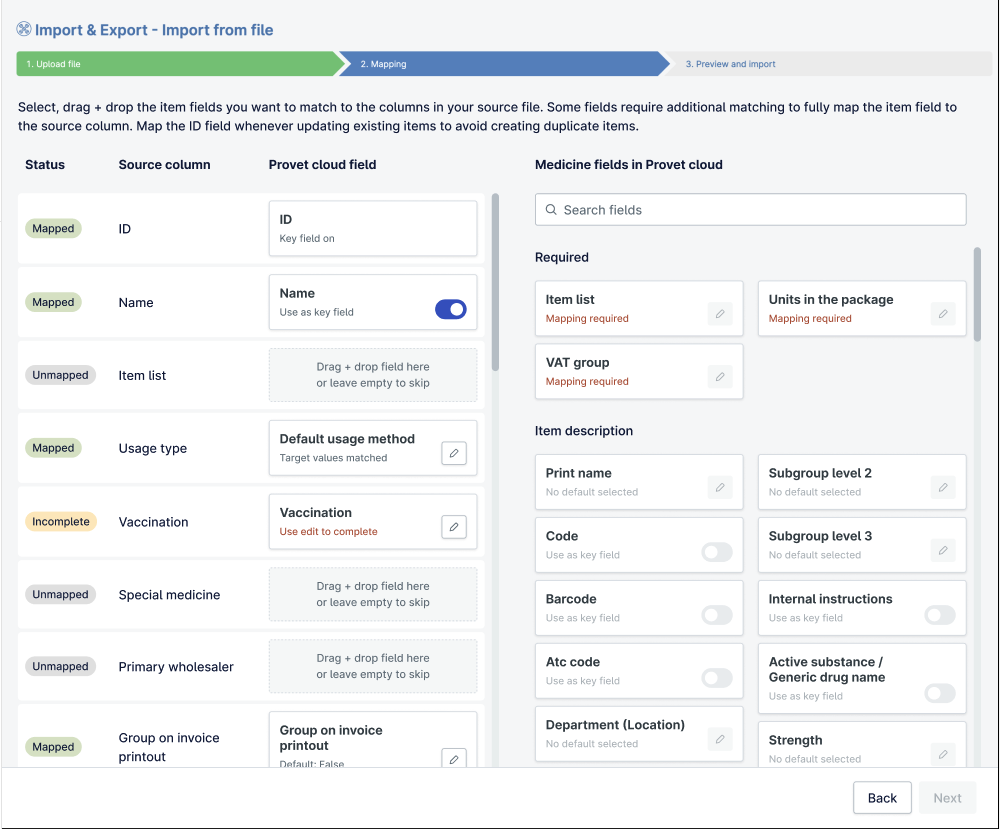 Import from lists - Danish wholesaler update
We've added 'active substance' to the data, which can be imported in lists from Danish Wholesalers, removing the need to manually update medicines and assisting with the legal requirement to display active substance details on prescriptions.
Nothing will be visible in the UI to show that an active substance is being updated; the updates will simply happen in the background during the import process. Any information already populated in the active substance field for an existing medicine, will not be overwritten during the import process.
Improvements and Fixes
Appointments - switch off cancellation emails
If your clinic does not wish to send out the standard cancellation emails, it is now possible to switch off this option in the department settings. We are currently working on functionality to allow you to customise cancellation emails and will keep you informed on progress in coming releases.


Appointments - appointment and shift reasons do not match.
It is now possible to turn off the warning notification, which appears when there is a mismatch between the appointment and selected shift reasons. We are currently redeveloping this feature to improve the selection of reasons available for on-line and in-clinic appointments.


Import from lists - item types and subgroups
It is no longer possible to change the item type for an existing item during the import from lists process. Previously, it was necessary to re-select the correct type manually every time an item was updated via the import from lists feature. Now, the existing type is retained during the import process, along with any subgroup associations.