What's new – October 2023 (Provet Cloud release 1.110)
Take a look at what's new in our 1.110 release
File importer improvements
We have enhanced the user experience for the file importer, which allows you to import various data into Provet Cloud, including medicines, supplies, and client and patient info. We've made a number of usability improvements and added new functionalities to help you better understand the file importing process. We have also fixed several bugs.
Value this provides:
The file importer is easier to use and less cluttered.
There are more functions to assist the user.
The importer is less buggy and more reliable!
Read more here about file importing, and watch the video to see how it works.
Expiry date mandatory for medicines with batch numbers
Thanks to multiple requests from users, we have made it mandatory to enter an expiry date for medicines that have "batch numbers required" enabled.
Value this provides:
Helps to guarantee data compliance by requiring users to provide expiry date for a medicine batch when adding it to the system.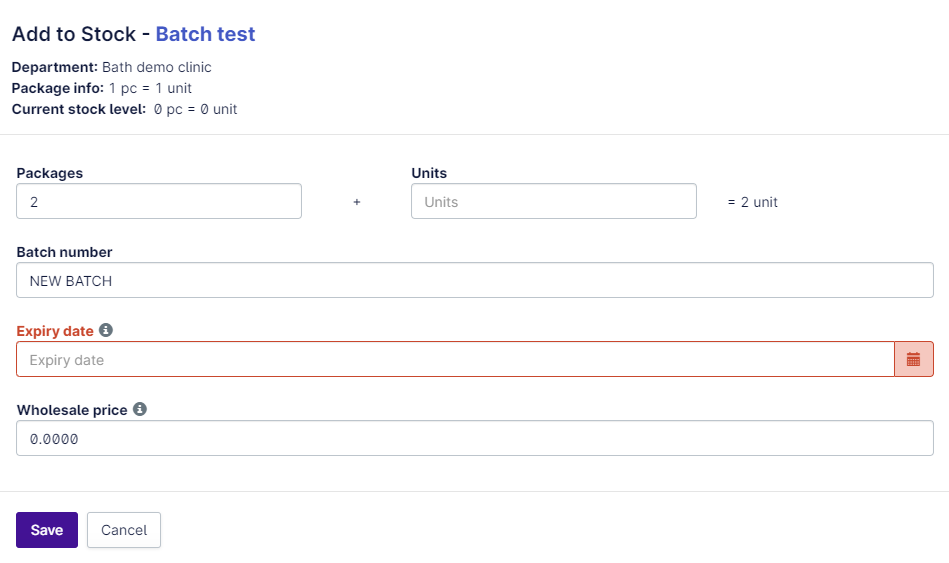 Fixed pricing error on invoice page
Previously, when an invoice displayed the price of an item with a quantity less than 1, the original price was incorrect. That has been fixed. If the quantity is less than 1, now the invoice will show the original price of that item, and the quantity is calculated from that.
Value this provides:
This change makes clear what the original price of the item is.
Consolidated invoice has new information banner
We've added a new information banner to the top of the page for a consolidated invoice. We've also tidied up the summary message at the bottom of the consolidated invoice page.
Value this provides:
Previously, there was no information banner at the top of the invoice page, and the summary at the bottom often overflowed with many numbers.
Now it's easier to see and understand which invoices are included in the consolidated invoice.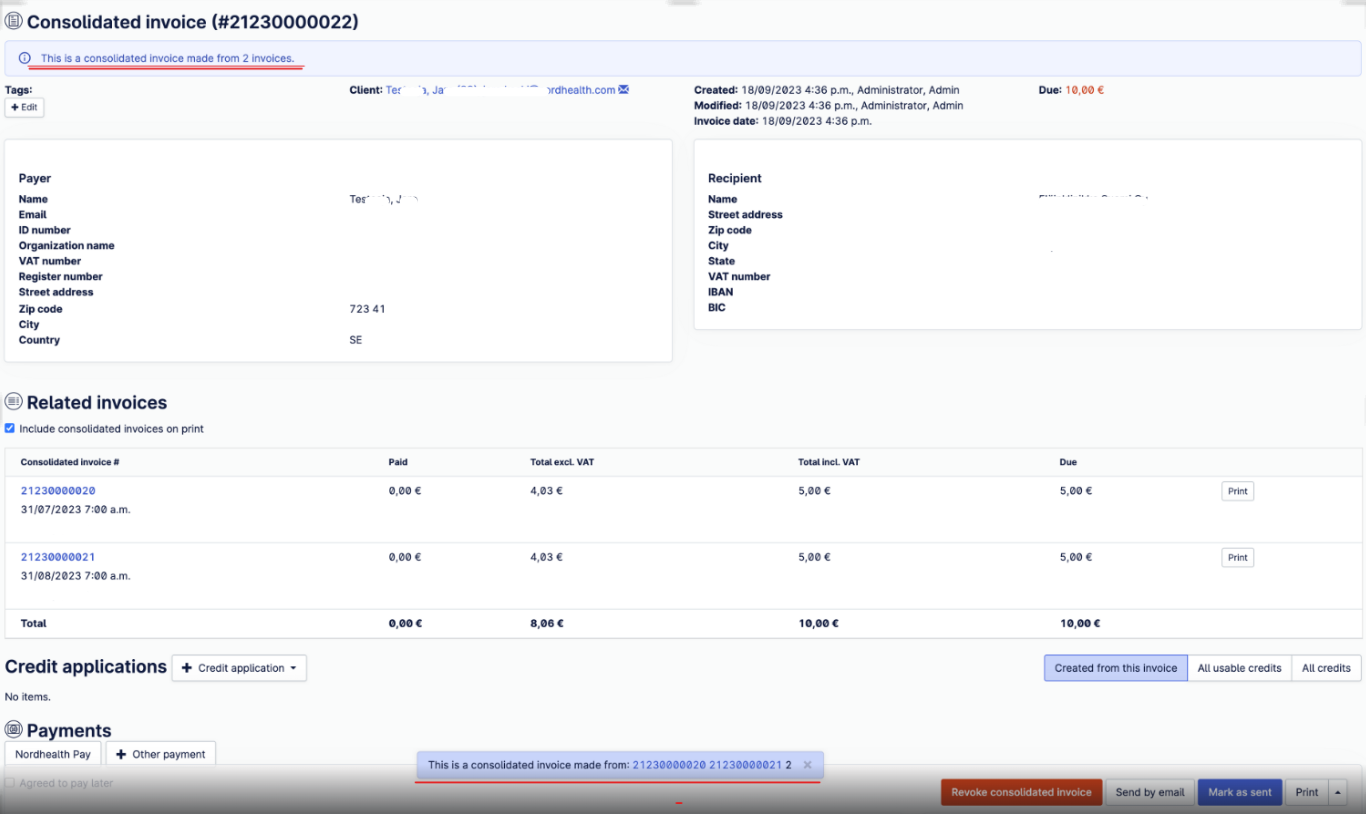 Better performance with bundles
If you use large bundles often – especially bundles inside bundles – you can now expect faster response times when loading those bundles.
Discount tags for health plans
When you create a tag for health plan discounts (e.g. "Health Plan Discounts"), the discount will be added automatically to a patient's health plan that includes the tag. These tags cannot be manually added or deleted from the plan.
Value this provides:
Ensures that users do not remove the discount tag from active health plans.
Edit timestamp on clinical notes
You are now able to modify the date and time on clinical notes. Watch the video to learn how to make this change.
Value this provides:
Allows a clinical note written later to be timestamped when the patient consult occurred.