Nowadays, running a business with no IT systems at all is almost impossible, especially if you manage a veterinary clinic. You need fast and unlimited access to your patients' medical history. To provide them with the best possible veterinary care, your organization requires systems that ensure ongoing communication with third parties (pharmacies, other doctors, etc.). Read our article to learn how good veterinary software affects the efficiency of the veterinary clinic.
The point is to work smarter, not harder - such an approach enables companies in various industries to gain a competitive advantage. Modern and functional veterinary software allows you to automate multiple processes, so your experts have more time to take care of animal patients and their owners. Cloud-based veterinary software like Provet Cloud helps your staff communicate and cooperate more efficiently by enabling employees to access important information anywhere and anytime.. Let us explain how, exactly, veterinary management software can help you run a veterinary clinic.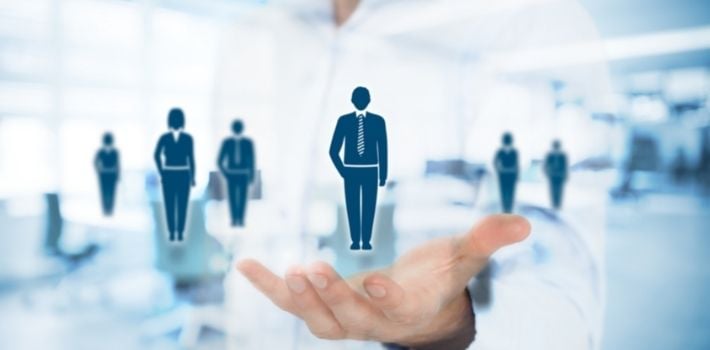 What are the biggest challenges you meet while managing your veterinary clinic?
The fact is that more and more veterinary practices are going paperless by investing in veterinary software programs. Such an IT solution for veterinary clinics enables them to process data better, save time and provide care to their pet patients more effectively and efficiently. Each clinic has its challenges, though. Some struggle with marketing campaigns optimization, others wish to handle inventory management more efficiently, etc.
If you want to know which veterinary software can help you run your clinic, you need to ask yourself: what are my clinics' problems that I would like to solve by investing in a new veterinary system, and what kind of functionalities it should have.
Management-related HR tasks
Apart from providing medical care to your veterinary patients, you have multiple other duties. A veterinary clinic is, after all, like any other business - at least partially. You need to take care of finances, HR, marketing, and administrative tasks. Advanced veterinary management software includes many tools that can make those everyday tasks much easier.
Typical veterinary tasks
The second group comprises specific challenges faced only by veterinary staff such as performing proper veterinary triage, scheduling pet boarding services at the clinic, leveraging telemedicine, creating and refilling prescriptions, etc. Some facilities decide to choose multiple IT programs for managing the clinic. The question is: can a single veterinary system be enough to improve your clinic's day-to-day operation?
How do we imagine the right veterinary practice management software in Provet Cloud?
We grouped various features that we developed for our modern veterinary software to analyze them easily and see if they could solve challenges that you face every day in your veterinary practice. Cloud-based software improves cooperation between your employees and third parties. Check other useful features of our system.
Communication between the clinic and pet owners
Smooth communication with clients has a big influence on their overall satisfaction and sense of safety when it comes to their animals. Our veterinarian software is capable of capturing feedback from your customers and measuring their satisfaction. Client Mobile Application enables clients to access their pets' health records and prescriptions easily, and automated reminders help them remember about appointments or medication time.
Hospitalization and patient care features in veterinary software programs
You can define your veterinary triage protocol to categorize your patients more efficiently and optimize the work of your medical staff. Our program makes it easier to manage patient referrals and create treatment sheets that will reduce the time necessary to make a good diagnosis and come up with the treatment. Our veterinary software also allows your staff to create health plans for each patient to increase the efficiency of the treatment by applying appropriate preventative care.
Appointments scheduling for veterinary patients
In many veterinary clinics, animals owners still have to book an appointment by calling the receptionist at the clinic. By applying the appointment calendar available in our system, you can make the process of booking appointments much easier and faster. You can speed up the diagnostic process thanks to the pre-registration feature, which allows you to send an online form to clients to fill in important information before their actual arrival at the facility.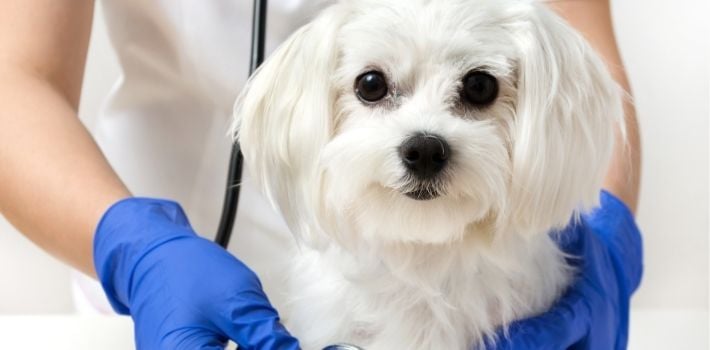 How veterinary management software can improve running a veterinary practice?
The time needed for completing many important tasks is significantly reduced if you have the right veterinary software integrated with other systems in your company. With proper tools for reporting, you can analyze your clinic's efficiency and work on your business strategy at any time. Ask us, what interesting features are included in our veterinary software, or check the cloud-based veterinary software features list.