Reminder systems have an enormous potential for every veterinary practice. Have you ever waited for a patient, whose owner forgot about their appointment? Or perhaps someone forgot to administer medications to their pet? Automated email reminders, text messages, and notifications in a mobile application can solve these problems and many others. But how do you choose and manage an automated reminder software?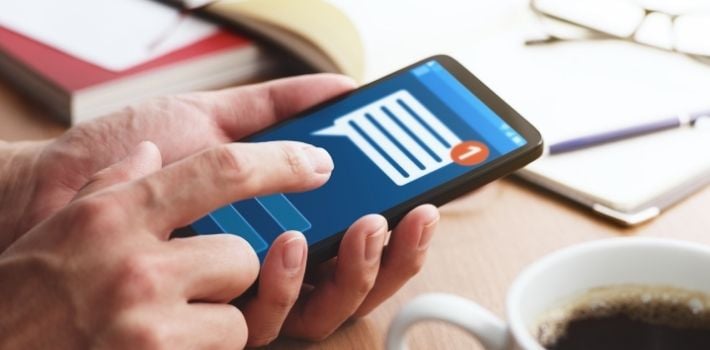 We all forget things. It is natural, but it can ruin one's plans for the day. In business, forgotten appointments negatively affect the company's efficiency. In the veterinary industry, forgetting can have more serious consequences for patients and as well as for your business. The problem can be easily alleviated by implementing a high quality, reliable automatic reminder system. Now, adopting additional business tools may not be as simple as you think. We explain how to select and manage the best veterinary system for your clinic.
What is a reminder system?
A good reminder system for the office enables companies to regularly create simple text or e-mail messages to inform a person about a task or an appointment. Veterinary reminder systems work just the same. It is a tool that allows you to write and plan automated reminders for your clients, in which you remind them about an upcoming vaccination, health check, surgery, or even about giving the right meds to their pet.
Creating such automated reminder texts is not difficult. It does not require advanced technical skills. All you need is intuitive, automated appointment reminder software or a good veterinary management system with that feature.
Automated text reminders instead of vet appointment cards
If in the last few years you have been handing your clients' traditional vet appointment cards, you should read our article about the advantages of automated appointment reminders. If you still are still hesitating to replace traditional veterinary appointment reminder cards with automated text reminder services, here are three main reasons to do it as soon as it is possible:
Reason number one: your patients – sometimes postponing a pet's appointment makes no difference, and sometimes it does. By reminding your clients about medication, appointments, and vaccination, you provide your animal patients with the highest quality care.
Reason number two: your clients – they don't forget about appointments on purpose. If they don't come, they will need to make another appointment and fit it into their busy schedules. By reminding them about the appointment, you make their lives easier. It improves the client experience.
Reason three: you and your employees – when you are waiting for a patient that is late or forgot about the appointment, it is a waste of time - time you could devote to other patients. You will probably also lose the money that you were about to earn. Automated patient reminders reduce the number of so-called "no-shows".
How to manage your veterinary reminder system easily?
Having to manage numerous business tools can be frustrating. It is also a waste of time. Today, those who run a veterinary practice can combine numerous tools into one powerful business system like Provet Cloud. Providers of such business solutions can offer you systems with the features you need the most, including an automated reminder system.
So, to manage your veterinary practice and tools efficiently, you need to start with picking the right veterinary management software for your business. While choosing the proper system for your veterinary medicine-specific needs, you should also take some time to consider current trends in the management software market. Cloud-based solutions are adopted by many companies in various industries. It is also the direction that you should focus your attention on.
An automated reminder system as a part of veterinary management software
In Provet Cloud, we developed the highest- quality, reliable cloud-based management software that will be an asset to you and your employees, making your life much easier. It will also enable you to provide the best experience to all of your clients. Our mobile app allows users to check information about their recent and upcoming appointments on their mobile devices offline at any place and time. You can also send your clients email or text reminders when they need to book an appointment or come to the clinic with their pet, administer medication or vaccinate them.
Contact us if you'd like to learn more about our solutions.