It is very common that people forget appointments. It's something that has probably happened to all of us at some point. People don't do it intentionally, but during a busy work day it's quite easy to forget that you had booked an appointment. This causes businesses an annoying issue. When a customer forgets their appointment, that time is wasted. It might even be that they were not able to give an appointment to someone else because the time was already booked.
Appointment reminders can significantly benefit your Veterinary Clinic
Forgetting an appointment is of course annoying also to the customer. You feel embarrassed and it's possible that you will have to wait for some time to get a new appointment. There may also be a fee that the customer has to pay for the unused appointment. So it's safe to say that it's a negative experience for both business owners and customers when someone forgets their appointment.
The situation can be significantly improved by using a text reminder service. When the customer receives an automated reminder message of the upcoming appointment, it's much more likely that he or she will remember the appointment. In addition it is also very convenient, if there is a possibility to add the appointment to your calendar from a booking confirmation message.
There are many different automated reminder software that can be used to handle sending reminders, but there are also veterinary practice management systems that offer the possibility to send automated reminders.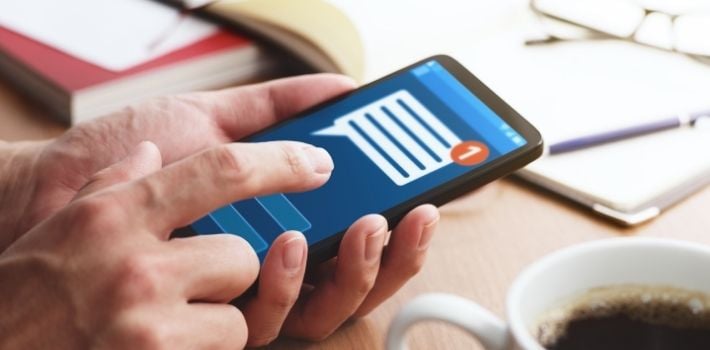 Why is it important to use reminders in your clinic?
Using automated reminders is a great way to reduce the amount of no-shows and it also improves the customer experience. It's a win-win situation. There is no revenue loss to the veterinary clinic and the customer doesn't need to worry about how they will be able to remember the appointment.
The number of "no-shows" in your clinic can be reduced close to zero. This means that there is no revenue loss for your clinic and the time of employees is not wasted.
Improve customer experience. Timely reminders of upcoming appointments provide a nice experience for customers. Customers should be able to rely on being reminded of their appointments.
Appointments may be scheduled quite far in advance. If you schedule a control appointment several months in advance, it is even more likely that the customer will forget it. Therefore it's very important that you have automated reminders in place.
People are used to receiving reminders. Receiving appointment reminders is something that most people consider self-evident. Therefore it can create confusion if customers won't receive them. They may start wondering if they remember the time of the appointment correctly.

Reminders and reminder workflows in Provet Cloud
Keeping both the customer and the clinic up to date on treatment appointments is mutually beneficial: customers get notified when, for example, vaccinations and annual examinations are due, and clinics do not lose a customer because of a humanly, but easily avoidable mistake. To avoid these mishaps of forgetting treatment appointments and their renewals, Provet Cloud veterinary software allows its user to create a personalized reminder set-up with different templates and reminder rules to suit every treatment and customer. Provet Cloud allows its user to create a personalized reminder set-up with different templates and reminder rules to suit every treatment and customer. Overall, the reminder tool is useful for keeping in contact with upcoming appointments together with reminders to make sure pets get the right treatment on time.
Advantages of using Provet Cloud reminder for your Veterinary Practice:
Create templates. Clinics can let go of extra work by producing a number of ready-to-go templates to fit each treatment type, in addition to customizing each template to their customer's notification preferences to improve customer satisfaction.
Pick reminder triggers. Make sure your reminders cover all circumstances. Both consultation and counter sale reminders are viable options to set as reminders, which means that you can set up reminders even for over-the-counter sales on top of the usual appointment reminders.
Choose methods of communication. Sending reminders on the right channel reduces customer dissatisfaction. If customer preferences stray from the default, you can always change it to another option. Nevertheless, you can utilize multiple methods, for example by sending an email days before an SMS to make sure the reminder reaches the customer. This option gives even the busiest customers time to reschedule, leading to less empty spots in a clinic's schedule.
Customize prerequisites. Different clinics have established their own way of setting reminders. In Provet Cloud, this need is met by the previously mentioned automated system, which allows you to customize reminders to meet your preferences. To help adjust time intervals, customization options go anywhere from the age of patients to items.
Improve customer experience. To keep practices away from further work whilst bettering their CRM, Provet Cloud offers additional reminder settings. These include being able to combine reminders and remove existing reminders for those active customers who have booked an appointment ahead of time. Managing effective reminders help clinics to sustain customer engagement in the long run.
Reminders are one way to automate your veterinary clinic workflow and start seeing immediate benefits today.