Even the best veterinary clinic may lose its competitive position without the right veterinary software to deal with day-to-day management tasks. It is possible that after a long time of using your good, old programs, you finally realized that you could manage your veterinary practice more efficiently. Consider investing in the best veterinary software available on the market to date.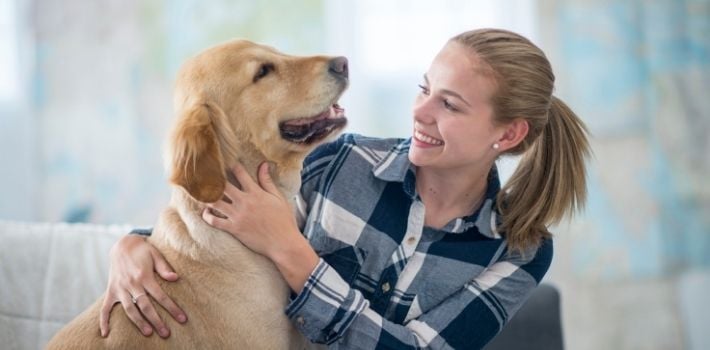 There are many solutions for veterinary clinics on the market. How to choose the one, which will ensure your company's success? Learn how to select the right tool for your veterinary practice. Well, explain the key features that good veterinary software should have.
Picking the simplest and cheapest solution for a business is a common mistake - veterinarians think: "I'm not tech-savvy, I just need a tool to deal with administrative tasks easily and not pay too much". Such an approach may result in low efficiency and even cause problems that will force you to spend more money on solving them. You need veterinary software you can rely on. But how to know which one is the right one for your practice?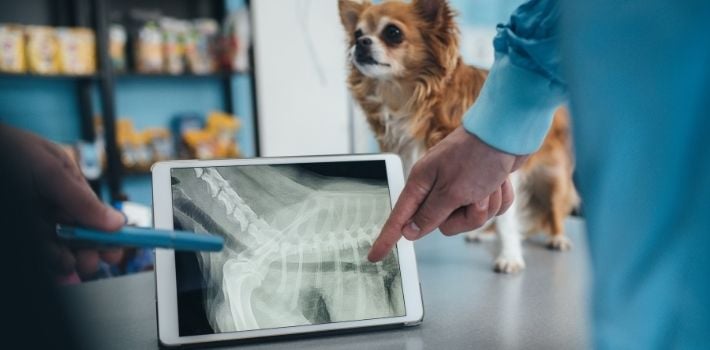 Evaluate your clinic's business goals and challenges
Spend some time on rethinking your strategy, business goals and challenges common to your field. Consider more than just your short-term goals - the right tool should serve you well also when your business grows. Ask yourself: what are the most important tasks and issues you need to deal with now and what might they be in the future. Pay special attention to such aspects as:
customer service solutions,

data security,

diagnostic tools,

managing supplies,

integration with other systems.



Managing a veterinary clinic is not an easy task. The right IT solutions will help you boost productivity in your company.
Key features, your veterinary software should have
Veterinary practice management software is supposed to make your everyday work easier. It should save you time by automating various, manual processes and allow you to reduce costs and increase profit by optimizing marketing campaigns, customer service and supply management. Here are some must-have features of a powerful veterinary system.
Tools for improving customer service
Good veterinary software should enable pet owners to book appointments or register an animal for vaccination using a web platform or mobile application. This way, your customer could easily access information about their pet's treatment or prescriptions.
You should also consider investing in software that will automatically send email or SMS reminders about appointments or information regarding administering medication at the right time.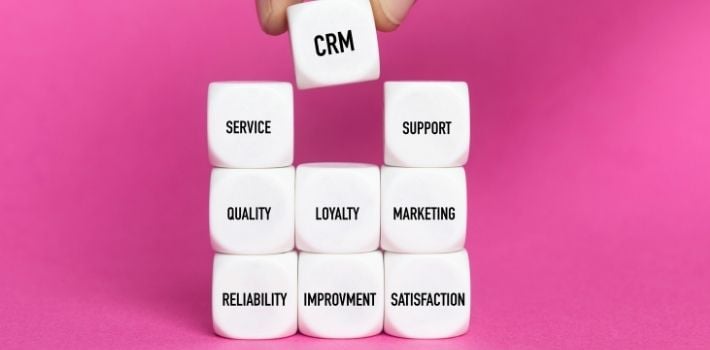 Intuitive CRM for organizing owner and patient information
Having an owner and patient data in one place significantly reduces time needed for providing adequate care to the pet. Well-designed CRMs can be equipped with user-friendly tools that make gathering patients information and actual diagnosis much easier.
You can also benefit by creating your own templates for documents. Keeping your patient information in the form of electronic medical records ensures their safety and together with powerful diagnostic solutions can allow you to come up with accurate diagnosis much faster.
Integration with laboratory systems, supply management and many other systems
Good communication with your business partners is the key to success. Apart from fast test results delivery, you also need to integrate your veterinary practice management software with some payment methods and other systems (for invoicing, marketing purposes etc.). Having most of your tools integrated within one platform will help you manage your veterinary clinic more efficiently.
Optimization of supply management
You need professional medical equipment and medicines to treat your patients. Not having the right medication at hand may affect your patients' health. Advanced systems can evaluate your storage capacity, analyze historical data to assess what medications could be needed in the future, and automatically place an order.
Triage and diagnostic tools for veterinarians
Patient medical history can be leveraged to automatically search for the accurate diagnosis, to save the veterinarian time and reduce the time before starting the actual treatment. There are also programs you can use to standardize your triage process and make it more efficient. It is crucial that you provide immediate care to those patients, who need it most.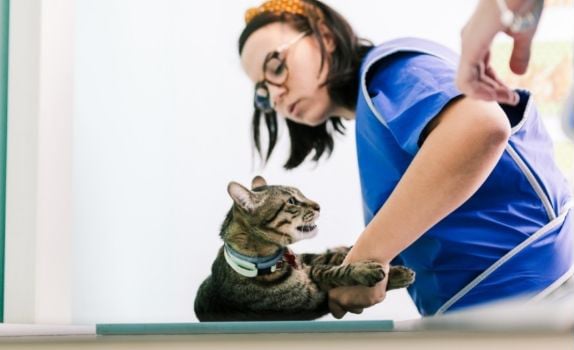 Do you need customized veterinary software?
Some veterinary clinics require customized solutions to ensure the best care to their patients. Our veterinary software also supports unique features aimed at students and trainees, that can be leveraged to train veterinary students or new staff how to operate the system. Think of the functionalities that you need for your clinic to grow, and we can offer you a solution, which will allow you to help your patients as efficiently as possible.