Proper record keeping in veterinary clinics (or any other company, for that matter) is absolutely critical. Some documents simply have to be stored for a given period of time due to regulations and some are worth keeping, as they are filled with information that can help you improve the efficiency of your business. What are the methods and benefits of keeping records properly in your company?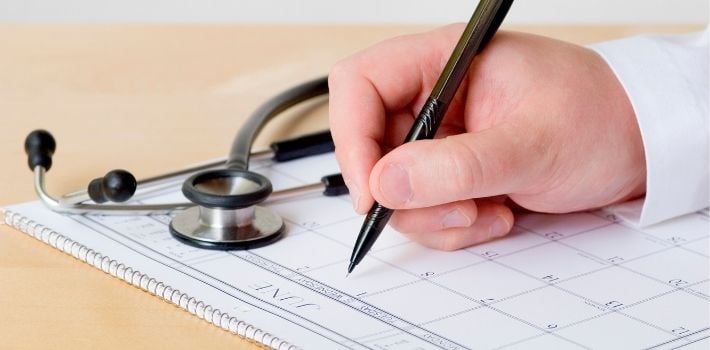 Understanding the importance of keeping records is vital for every veterinary clinic. A practice can produce an abundance of documents every month – contracts, invoices, terms of special offers, reports etc. Most of them contain sensitive data or information crucial or simply useful for the company's success. That is, in short, why record keeping is so important in any type of business. But how should you approach this task in order to manage documentation efficiently?
Importance of business documents in a veterinary clinic
There are many reasons why you need to store certain documents in your company for a particular period of time. It is not only important to keep business records, in many situations it is a necessity. Make sure you know what type of documents you have to store, for how long, in what form and how.
Apart from documents such as contracts and invoices whose storage period is defined by the government in a given country, you should also consider storing records that provide additional value to your business. Most people who run companies understand the importance of record keeping in an organization quite well. The question is not: "why should we keep records" but "how"?
Record keeping in business: which approaches can you follow?
As most company owners know that they have to store documents, not everyone is aware of the importance of accurate record keeping. A few decades ago all companies stored their documents and information in traditional, paper form. Nowadays, there is an alternative. You may archive your documentation in digital form. You don't even have to have your own archive.
Documentation management services
There are many companies on the market that remind business owners why keeping records is important and offer document management services. If you decide to choose this approach of managing documents, you won't have to worry about processing and storing business records in your archives, you will simply need to pay a third party to do it for you.
In-house document management
Taking care of documents in-house gives you more control over your data and allows you to save money on managed services. There are two ways of managing veterinary business records in-house. The first is the old-fashioned way, meaning storing traditional documents. The second way is much more innovative and smarter - a cloud-based veterinary clinic management software that will enable your employees to generate online documents in a matter of seconds.
Benefits of keeping records in-house in digital form
Provet Cloud veterinary system simplifies your work at practically every level. Here are some of the advantages of proper record keeping.
Security of business information
Documents stored in paper form in an archive can be destroyed (in a fire, during a flood, etc.) or even stolen. Keeping it in an online form, in a cloud, is a much better option. Cloud solutions providers have the appropriate resources to ensure the safety of your business data.
Quick access to documentation
Need to work from home for the day? Keeping records in-house in digital form supports remote work. You can access your business records, generate new documents or sign some using an e-signature with just one click anywhere and anytime via the veterinary management application.
Better business intelligence
Some documents your clinic possesses contain information that can enable your company to make more data-driven decisions. If you choose Provet Cloud, you will be provided with well-protected data warehouse software that can be integrated with business intelligence tools. All data stored in electronic form will be easy to process to create useful business insights.
Efficient documents circulation
Effective records circulation positively affects the efficiency of the entire veterinary clinic. In many cases, your documents will be taken care of automatically. That will allow you and your staff to focus on what is important – taking care of your animal patients.
In-house record keeping can be easy. Contact us and request a demo of our software, to find out how it can simplify your day-to-day work.